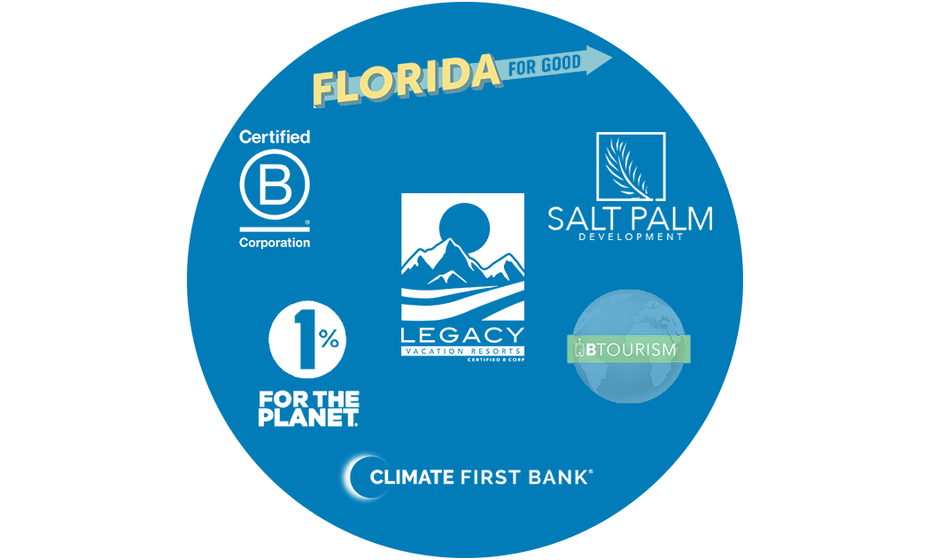 Jared Meyers is a values-driven professional utilizing his time, resources, and abilities to improve social, environmental, and economic outcomes through Certified B Corporations and Conscious Capitalism.
Meyers is a co-founder and/or investor in six successful B Corps/Benefit Corporations including Legacy Vacation Resorts, Climate First Bank, and Salt Palm Development. Meyers also co-created the For Good Movement, a nonprofit that oversees Florida for Good and B Tourism.
Through these companies, Meyers seeks social and environmental justice to create a measurable positive impact through policies, programs, and investments into people and the communities where they operate.
The best way to connect with Jared: linkedin.com/in/jared-meyers
Certified B Corp
The current economic system prioritizes short-term gains over long-term value; me over we; now over the future; inequity over justice; profits over people and the planet. Have you considered that your money, your time, and your talent may be working against your interests and values? Every day we support a system that was created by humans, so it can also be changed by humans, and additionally changed by Certified B Corps.
What is a Certified B Corp? This 3-minute video explains it well.