Here Comes the Sun!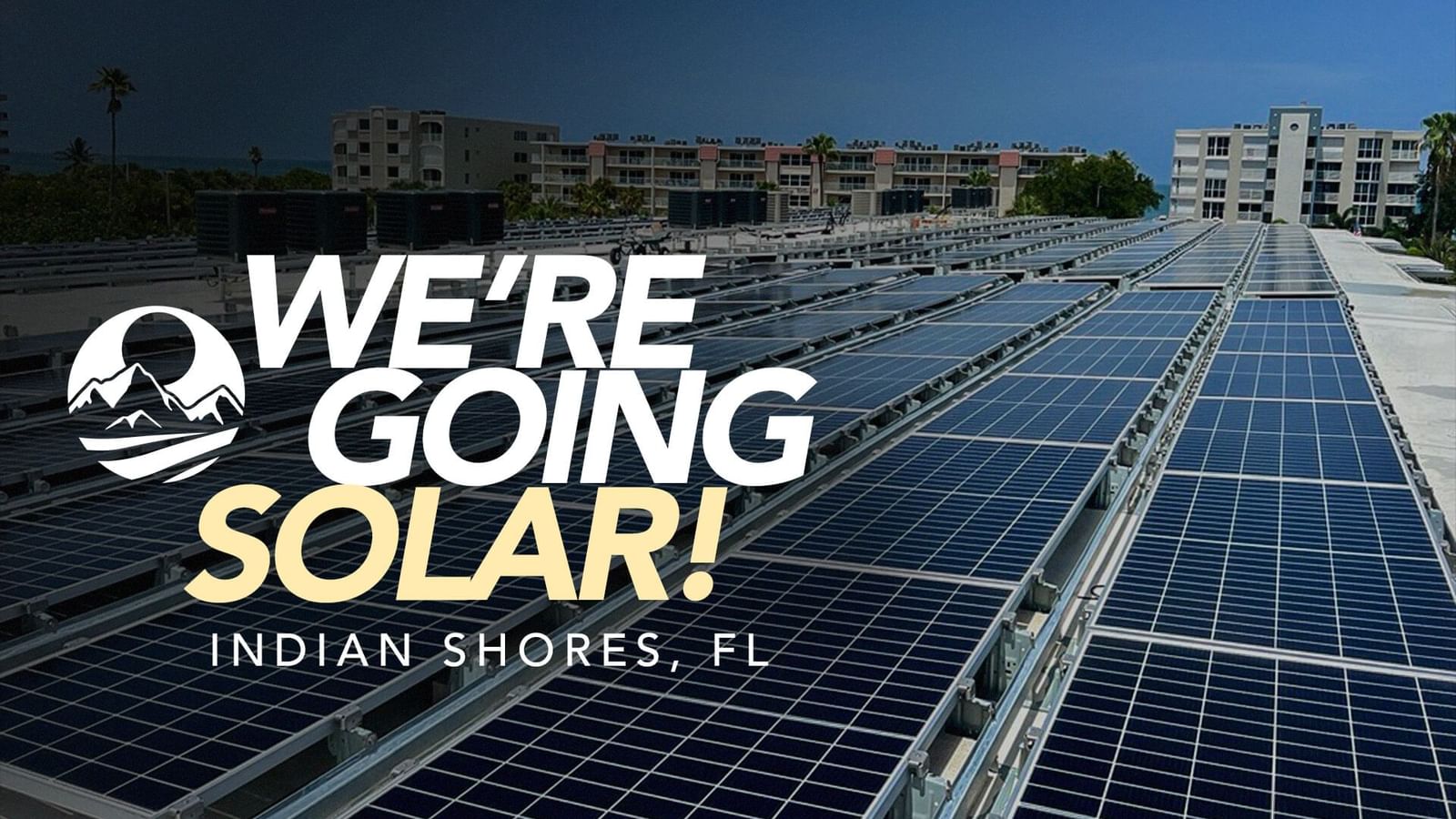 Solar is the Earth's most abundant, clean, and sustainable energy source - and now guests at our Indian Shores resort will be able to use this renewable power to light up their vacation. That's right! Indian Shores is now the first location to debut a completed solar energy project, helping us to further reduce our environmental impact and allowing travelers to enjoy a vacation that is regenerative for the local ecosystem they are visiting.
This new system is part of our mission to provide vacation experiences for our guests that benefit people and the planet while reducing our environmental impact. The array will produce 78% of the property's electricity, the equivalent to powering over 65,000 US homes annually. This push towards using clean energy is nothing new for us as a values-driven company and it joins our lineup of other sustainable initiatives, such as carbon offsetting for guests and corporate team travel /commuting, Renewable Energy Certificates (RECs), complimentary EV charging, auto setback thermostat systems, and more.
This latest solar project also represents the highest percentage of renewable power usage and efficiency across any of our eight resort locations. The full system consists of 466 rooftop solar panels on two buildings. The project was completed by Orlando-based Optimus Energy Solutions, a fellow values-aligned business on their way to B Corp Certification, and financed by Pending B Corp Climate First Bank. This commitment to maintaining a purpose-driven supply chain is part of our B Corp mission ensuring every element of a project aligns with a more responsible approach to business, benefiting all stakeholders.
"The integration of renewable energy is just another step on the way towards our goal of creating a more sustainable and regenerative travel ecosystem," said our COO Alex Smith. "We are proud to not only introduce this technology to reduce our carbon impact on the planet, but also to help travelers plan a vacation that aligns with their own values. By sourcing solar energy to power our resort, we are providing them with an option that is both regenerative and restorative to the local community and beautiful Intracoastal setting we find ourselves in."
With the addition of the Indian Shores array to our ongoing solar projects as well as the Renewable Energy Certificates (RECs) purchased for the Brigantine Beach location in New Jersey, we are striving to secure 40% of company-wide electricity from renewable energy by the end of 2023 – the equivalent of planting 42,674 trees or powering 702,725 US homes for one year. Despite this impressive stat, we are relentless in our pursuit to create a 100% renewable energy portfolio by 2030.
We recognize that our guests are pushing for more than unwashed hung towels and the absence of plastic straws, and craving tangible positive impact for all people and our planet. This shift toward a more environmentally friendly power source is a no-brainer for our company as using solar energy produces no air or water pollution, nor any greenhouse gasses. Because of this, it drastically reduces the amount of fossil fuels used for power generation, meaning less pollution is going into the air – and our lungs. And who doesn't want to breathe easy while on vacation?
Learn more about all of our sustainability efforts here, and to book your Indian Shores adventure, click here.