We're Blazing New Trails in Palm Coast, FL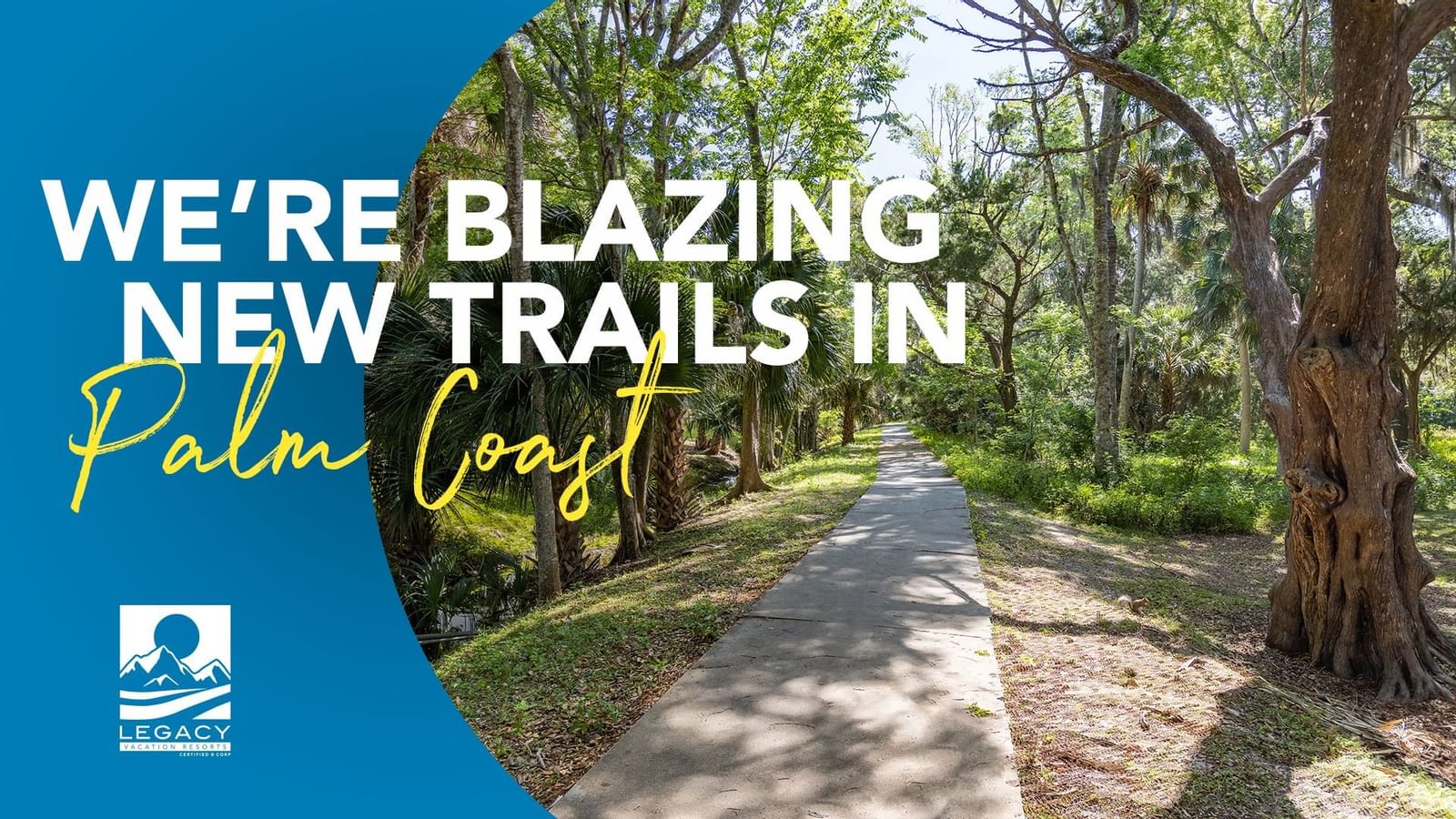 Have you heard the news? We're doing our part to preserve the ecosystem by adopting St. Joe's Trail, located near our Palm Coast resort.
Legacy Vacation Resorts is a positive impact-driven company that's dedicated to uplifting our communities, team members, and the environment. We're constantly looking for ways to give back and making sure we leave the world a better place than we found it.
In 2020, Keep America Beautiful reported that more than 50 billion pieces of litter were left on our roadways and in our waterways. Although this is a 50% reduction over 10 years, that roughly equates to 152 pieces of litter for every U.S. resident. Pollution is one of the biggest threats to our ecosystem, and we plan to combat it by taking action to end littering and improve our community. We are thrilled to announce that the LVR - Palm Coast team has partnered with the City of Palm Coast Parks and Recreation to adopt the hiking and biking trail located next to our property.
The trail is an amazing resource for people to enjoy nature, get some exercise, and safely socialize with friends and families, however, an increase in activity means a potential increase in pollution. Our team is excited to begin this partnership and to start regular trail cleanups that will count toward our total company volunteer hours. These events will benefit the community and the environment greatly. We are required to participate in at least 10 hours of service per quarter; however, we will likely do more in hopes to include our guests as well.
"Our team is proud to support Palm Coast's Adopt a Trail program during our first monthly cleanup of the St. Joe's Walkway. We are excited about our continuing efforts to help clean and protect our beautiful trails for our guests and residents, right in our own backyard!"
– Mike Weihs, Resort Manager
Want to get involved? You can participate in small ways by cleaning up after yourself and others whenever you go hiking, or you can work with us during scheduled clean-up events! Follow us on Facebook and Instagram for more information on these events.
We are committed to living a sustainable legacy and pledge to continue to use Travel as a Force For Good. Want to learn more about our initiatives? Click Here to view our Sustainability targets, goals, and future initiatives.