PRESS RELEASE: LEGACY VACATION RESORTS HITS NEW MILESTONE IN MISSION TO USE TRAVEL AS A FORCE FOR GOOD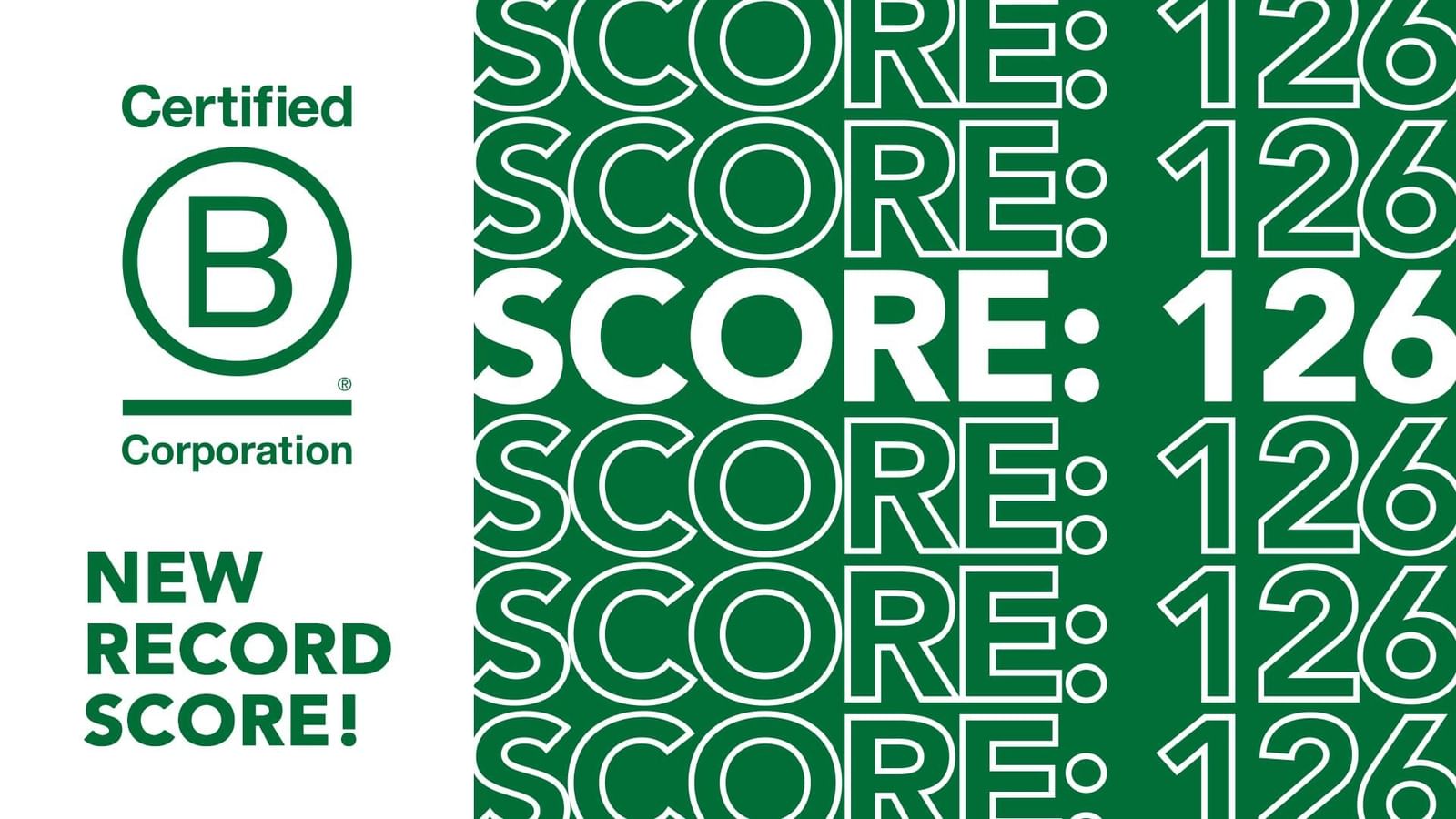 Florida-Based Hospitality Company Publishes 2022 Impact Report, Achieves Highest B Corp Score Across Hotel Industry
LAKE BUENA VISTA, Fla. (April 11, 2023) - Since 2018, Orlando-based Legacy Vacation Resorts has been relentless in their pursuit of purpose. Committed to using travel as a force for good, LVR has taken impressive measures to become not only one of the most responsible travel options in the world, but also one of the most regenerative for the environment and their local communities. This is thanks to their status as a Certified B Corporation, a high-standard business certification representing a company's commitment to creating positive social and environmental impact, from employee benefits and charitable giving to supply chain practices and input materials. Originally certified as a B Corp in 2019 with 88.6 points, LVR is proud to share as part of their 2022 Annual Benefit Report and first B Corp Recertification, they have achieved a 42% increase in their B Corp score with 126.0 points - a testament to their work towards creating a better tourism industry.
LVR's Annual Benefit Report reflects their company values of accountability and transparency and is a required component of their legal Benefit Corporation status, a type of corporate structure and legal counterpart to B Corp Certification where businesses formally change their purpose from benefiting only shareholders to benefitting all stakeholders. Each point in their cumulative score on the B Impact Assessment - the online tool Certified B Corps use to measure their impact - represents a positive impact practice in the areas of Governance, Workers, Community, Environment, and Customers. Annual reporting helps track and achieve company goals in each of these segments, identify areas of improvement, maintain transparency, and remain accountable to the promises made to both people and the planet. Highlights shared in LVR's 2022 report include:
Groundbreaking B Corp Survey data illustrating the B Corp Certification's influence on LVR guest stays
Over 300,000 guests were educated on social purpose and sustainability
An 8% company-wide carbon footprint reduction from 2018
4,150 volunteer hours completed by team members company-wide
Maintained commitment to paying a living wage to all eligible team members
Grew Social Purpose Champions team to a total of 14 members
Conducted in-depth audits to obtain a sustainability baseline at each resort
Added four onsite solar projects
Donated more than $160K USD to environmental charities
Expanded sustainable keycards (wooden and recyclable) to all resorts
Secured 80% LED lighting across all resorts
Find the full report here.
These enhancements contribute to an already impressive catalog of sustainability initiatives at LVR. The company has been offsetting its carbon footprint with partner We are Neutral since 2018, including offsets for 100% of all Scope 1 and 2 emissions as well as corporate team member commuting and travel. LVR also boasts a robust guest education program including recyclable keycards made from sustainably-harvested cherry wood with carbon labels, educational B Corp signage at each resort, in-room videos with information on their B Corp Certification, and the option for each guest to contribute to their carbon offset fund at check-in through the environmental donation program. To encourage low-carbon travel, Electric Vehicle (EV) charging stations are located at each resort, and rainwater harvesting and solar panels have been added to select resorts with more decarbonization projects on the way. LVR leadership co-created B Tourism, a global network of Certified B Corporation travel companies as well as other conscious organizations sharing best practices to drive forward a more regenerative and sustainable tourism industry. In addition, they also created the For Good Movement, a network of existing and aspiring Certified B Corps in the state with a mission to grow the 'business for good' movement and help create a more shared and durable prosperity within local economies via regional chapters.

Despite these achievements, LVR and their leadership are ever-focused on the future. Their ambitious goal of Net Zero carbon emissions by 2030 is complemented by internal goals of reducing water usage per check-in (UPC) by 25% and energy UPC by 10% from 2018 to 2025, achieving 100% renewable energy company-wide by 2030, and aiming to better support local economies with at least 50% annual spend with local & independent suppliers.
"Our intention to do good has manifested into a better company by all measurements," said Jared Meyers, Chairman of Legacy Vacation Resorts. We are seeing record revenues, profits, internal reinvestment, team member satisfaction, community support, resilience, and overall excitement while making strides toward our social and environmental goals. What we are most proud of is the tangible positive impact we are creating, which is measurable thanks to the 42% increase of our B Impact Assessment score." Meyers continued, "We hope that this story of success will be a valuable case study to other businesses that a company can do good while doing well and that by adopting a more purpose-driven model you can achieve more success than ever before."

ABOUT LEGACY VACATION RESORTS
Legacy Vacation Resorts provides vacation experiences for families and friends to create unique moments and lasting memories in a manner that respects the environment, employees, and community. The company boasts eight locations across Florida, New Jersey, Colorado, and Nevada, delivering a variety of options for travelers of all ages. With a core passion for sustainability and using the power of business as a force for good, this Certified B Corporation offers carbon footprint offsetting, waste reduction programs, living wage initiatives, sustainable lifestyle awareness campaigns, and green-focused renovation projects. To learn more, visit www.legacyvacationresorts.com.
Media Contacts
Lorin Augeri
Public Relations
Lorin@saturdaypr.com
954.815.2156
Jasmin Hough
Marketing Strategy & Partnership Development
jasmin.hough@legacyvacationresorts.com
407.997.3000 ext. 53605