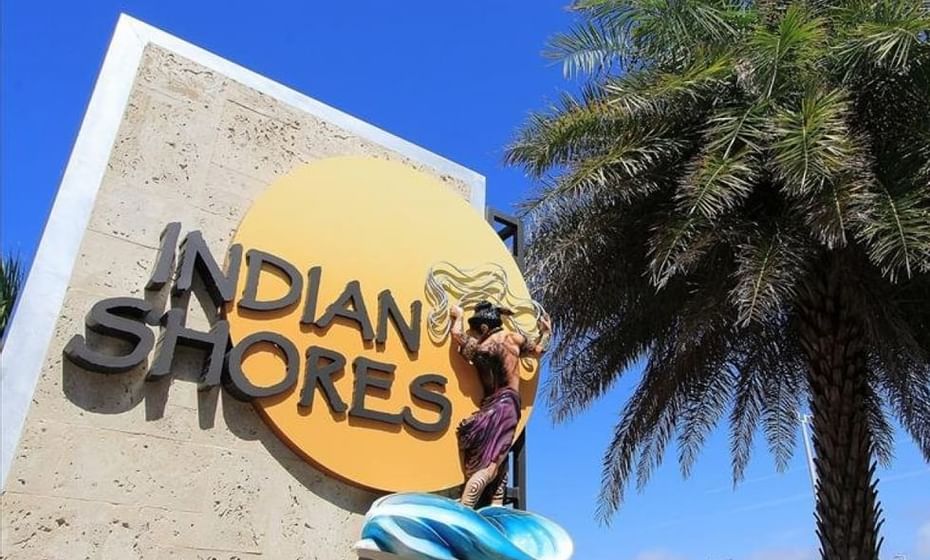 What's Your Vacation Mood?
Indian Shores
Looking for a source of inspiration during your stay? Embark on a journey, relax around the resort, or explore somewhere new. Follow our guide for something fun to do!
Relax
Is there any place better to relax than the beach? With multiple access points within walking distance away from the property, Indian Shores Beach is a quiet stretch of shoreline with warm Gulf waters and powder-soft sand. Feel free to bring your towels, beach chairs, and snacks, but please leave nothing but your footprints.
Located on 3-acres of beach-front property on the beautiful Gulf Coast of Florida, The Seaside Seabird Sanctuary has become a West-Central Florida attraction and destination for tourists from all over the world. Visitors can take a leisurely stroll through the 1.7-acre sanctuary which is home to nearly 100 permanently disabled birds that are on display in large aviaries. Some of the permanent residents include Eastern Brown Pelicans, Cormorants, Gulls, Oyster Catchers, American White Pelicans, Hawks, Vultures, Blue Jays, Sandhill Cranes, Great Blue Herons, Owls, macaws, and much more.
Excite
Want to purchase your Tampa theme park & attraction tickets? Take your pick from the options of renowned parks like Busch Gardens, explore ZooTampa or the Clearwater Marine Aquarium, and more.
Explore
Looking to find a bit of the local culture? Downtown St. Pete is a great option and only a 30-minute drive away. Here, you can take in the open-air museum of colorful murals that line the city's streets and back alleys along Central Avenue, then grab a bite to go from a local eatery. If fine art is more your speed, enjoy world-class institutions such as The Dalí Museum, The James Museum of Western and Wildlife Art, or the Chihuly Collection at the Morean Arts Center.
Another can't-miss spot in Downtown– the all-new St. Pete Pier! This amazing new structure hovers above the bay and features art installations, restaurants, playground areas, a splash pad, a beach, and much more. Round out the adventures of the day with a tasty treat in North Straub Park under the shade of towering Banyan trees along the shoreline.