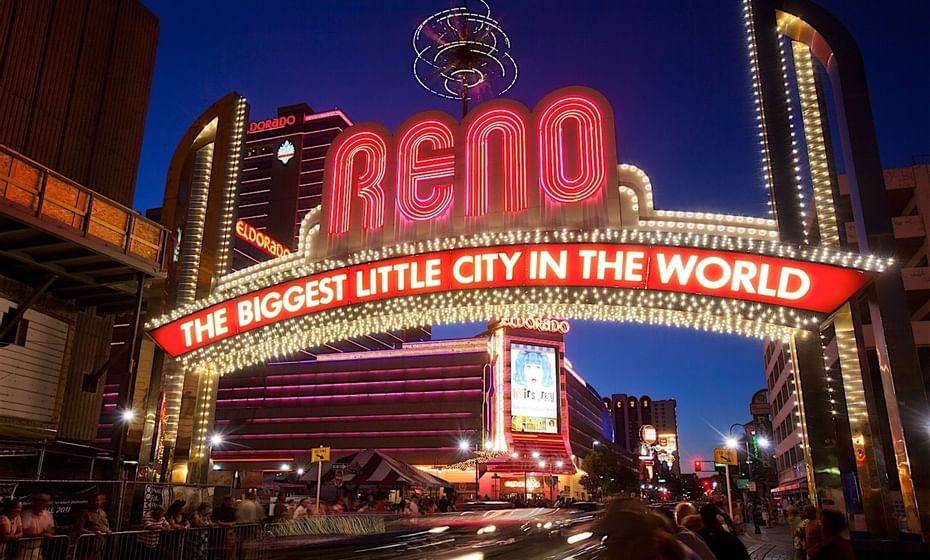 What's Your Vacation Mood?
Reno
Looking for a source of inspiration during your stay? Embark on a journey, relax around the resort, or explore somewhere new. Follow our guide for something fun to do!
Relax
For those travelers up for a day trip, the crystal waters of Lake Tahoe are found just an hour's drive away from our Reno Resort. Here, you can enjoy a calming day taking in the natural beauty of the largest Alpine lake in North America. Soak up the picturesque vistas of Emerald Bay State Park with its colorful granite cliffs and towering trees, relax on Kings Beach, or paddle out upon the sparkling waters of the lake.
Excite
Looking for the kind of rush only rapids can provide? The Truckee River runs right through the heart of downtown Reno, connecting Lake Tahoe and Pyramid Lake. The Truckee River offers some of the wilder rapids near Reno (class 3 & 4) and one of the more popular routes is from Boca to Verdi. The Carson River is known for its milder rapids (class 2) and one of the more popular routes is a 21-mile stretch known as "Hangman's Run." This route can be enjoyed in the spring and through the summer. During the winter, you can hit the slopes at Mt. Rose Ski Resort. Experience over 1,200 acres and 1,800 vertical feet on some of the Sierra's most ideal snow conditions.
Explore
Get ready to explore Reno with some pedal power on one of the city's many biking trails! With bike lanes and bike paths throughout the city, exploring Reno on two wheels is a great way to get around quickly and avoid worrying about where to park. Check out the many pieces of public art located around the city, from murals to art installations from Burning Man. If you're in the mood to chase waterfalls, Hunter's Creek Trail has you covered. Situated just outside Reno, this is a popular destination for hiking and trail running. When you're done hiking, you are rewarded with a beautiful 30-foot waterfall at the end of your route. Once you've worked up an appetite, stroll over to the Riverwalk District for great dining & entertainment options.