10 Ways to Celebrate Earth Day Every Day!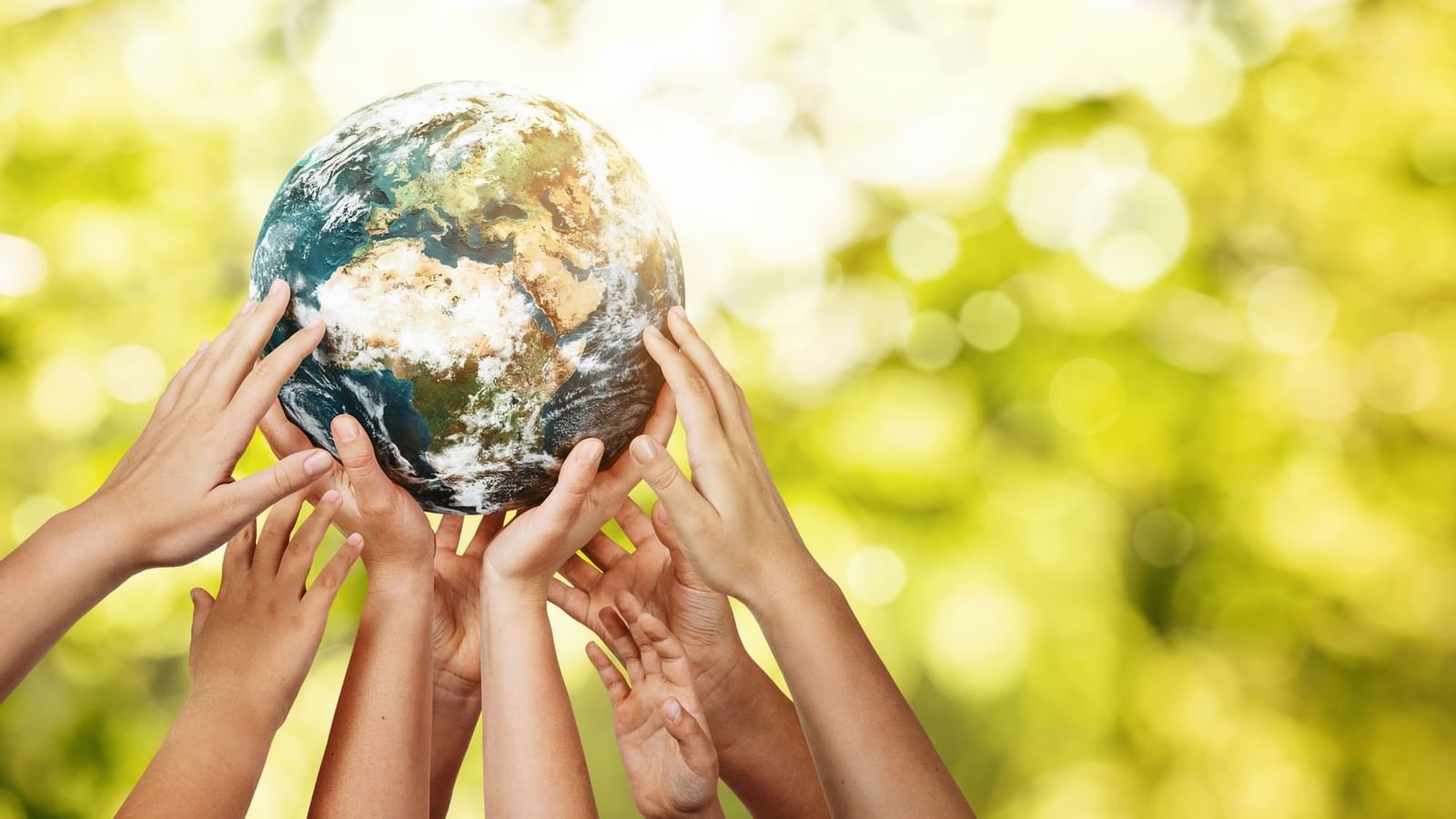 At Legacy Vacation Resorts we pride ourselves on continually pushing the status quo. We strive to be a leader in the sustainable travel and hospitality industry and encourage others to use their business as a force for good. Our core values are centered on positive impact and leaving the world better than we found it. Not only do we donate 1% of our annual hotel revenue to environmentally-focused charities, participate in local beach clean-ups, and plant local flora on our properties, but we also love to celebrate every day like Earth Day! Join us this year in coming together to activate change and spread awareness on important environmental messages.

10 Ways to Celebrate Earth Day Every Day!

1. Buy local. Reduce the distance from farm to fork by purchasing from local vendors. Buy straight from the farm, frequent your local farmers' market, or join a local food co-op.
2. Always read labels! Use environmentally-friendly, non-toxic cleaning products to avoid washing toxic chemicals down the drain!
3. Switch to eStatements and paperless billing. You'll be saving trees and the fuel it takes to deliver your bills by truck.
4. Try Meatless Mondays. Be a part of the change. Change your diet to fight climate change and reduce carbon emissions.
5. Pledge to go pesticide-free. We need pollinators to ensure the persistence of our crop yields and ensure healthy sustainable ecosystems now and in the future. Be sure that your bug spray does not contain DEET, and opt for more natural solutions like peppermint or citronella oils.
6. Use a reusable water bottle to make a big impact on your plastic consumption. Did you know that hotel guests receive an exclusive Legacy Vacation Resorts bottle? Last year, we gave out over 10,000 bottles which potentially replaces 14,600,000 bottles per year!
7. Save electricity and turn the lights off when you leave the room. Not only will the planet thank you, but your wallet will enjoy the savings, too!
8. Integrate a simple act of green into your daily routine. Take a shorter shower, turn off the water when brushing your teeth, utilize reusable bags when grocery shopping, or install water-saving shower and faucet heads.
9. Practice sustainable fashion! Fast fashion may be fun, but it can be detrimental in the long run. Donate your old clothes and home goods instead of throwing them out. When you need something, consider buying thrifted items. Used does not always mean unfashionable!
10. Join EARTHDAY.ORG and thousands of groups around the globe as we stand up for three days of climate action summits from April 20-22. Hear from activists, educators, researchers, musical artists, influencers, and more.

For these tips and more check out https://www.earthday.org/earth-day-tips.