A Legacy of Service - We've Won Tripadvisor Travelers' Choice Award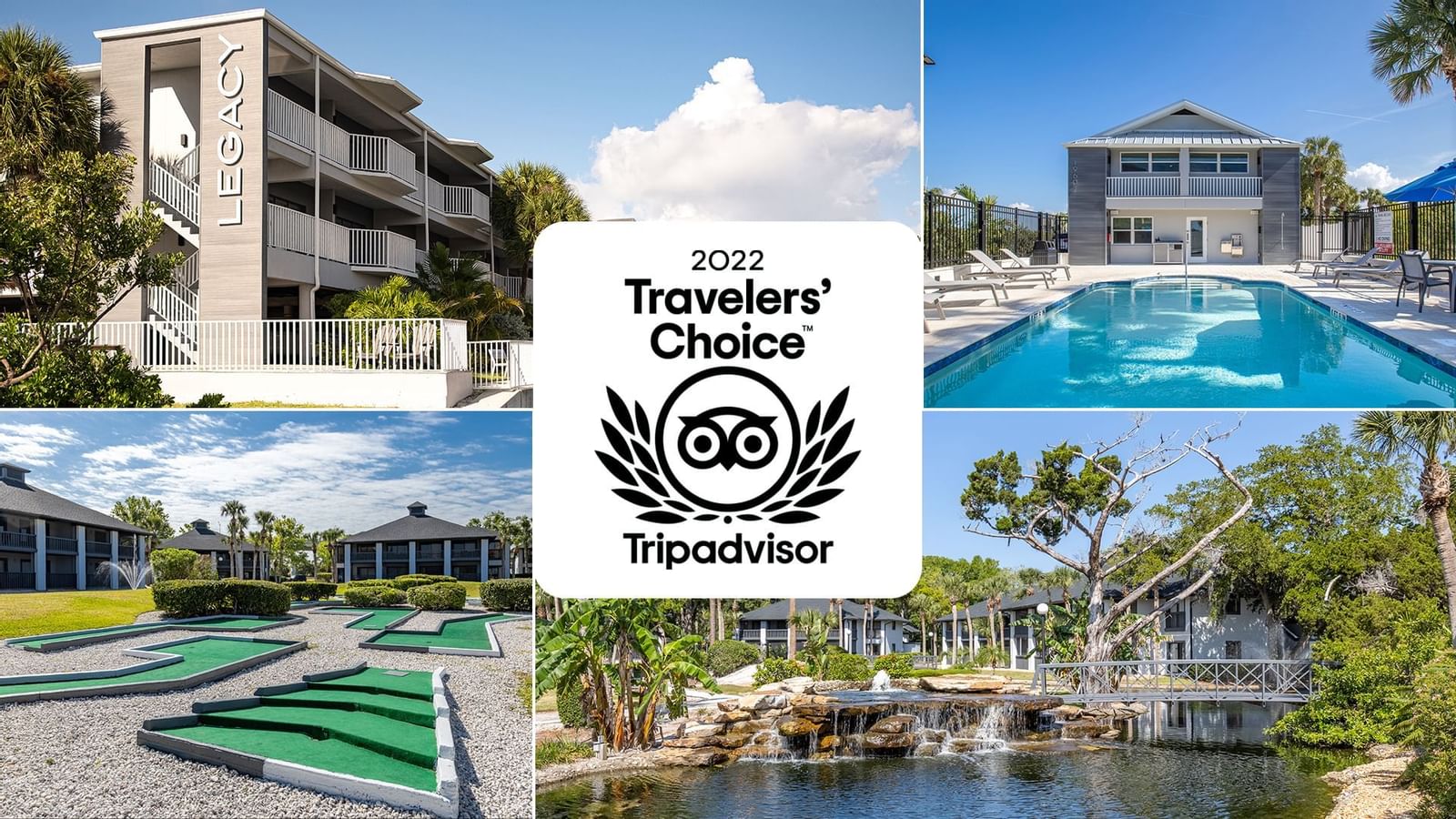 Legacy Vacation Resorts has always been driven by the desire to help create unforgettable travel memories for families and friends while respecting local communities and the environment. As a Certified B Corp, we consistently strive to deliver the most wonderful guest experience. The recognition of that mission was recently announced with the awarding of two distinguished Tripadvisor Awards for our Palm Coast and Indian Shores resort locations.
LVR's Palm Coast Resort was honored with the Tripadvisor Travelers' Choice Award, which celebrates businesses that have received great reviews from travelers around the globe on Tripadvisor over the last 12 months. As challenging as the past year was, the Palm Coast Resort stood out by consistently delivering positive experiences for the guests. Our Indian Shores Resort was chosen as a Travelers' Choice Best of the Best award winner for 2022. In a year of heavy competition and changing traveler priorities, the Indian Shores property exceeded expectations and was lauded as one of their favorites.
Based on a full year of Tripadvisor reviews, the Travelers' Choice Awards honor the best in travel, recognizing the places that delivered the most exceptional experiences. These resorts are a part of an exclusive group, ranking among the top 10% and 1% of TripAdvisor listings, respectively.
Mark Xenophon, our Regional Manager for the Central Florida and Indian Shores properties shared, "There is no greater feeling than to be recognized by our visitors for our exemplary service and guest experience. These kinds of awards are certainly our most treasured, and we are honored that our efforts to pair vacations with our values and to use travel as a force for good are not only enjoyed, but also appreciated by our valued guests."
As always, we complement our passion for the ultimate guest experience with a love for sustainable and regenerative travel initiatives. When travelers book at any of our eight locations across the U.S., they are putting their dollars toward bettering the planet through initiatives such as 100% carbon offsetting, renewable energy programs, robust waste reduction and recycling policies, free EV chargers at all locations, and much more.
To see traveler reviews and popular amenities visit the Tripadvisor review page for the Palm Coast resort here and the Indian Shores Resort here, then head to our booking page to plan your own amazing getaway today.