5 Travel Mistakes to Avoid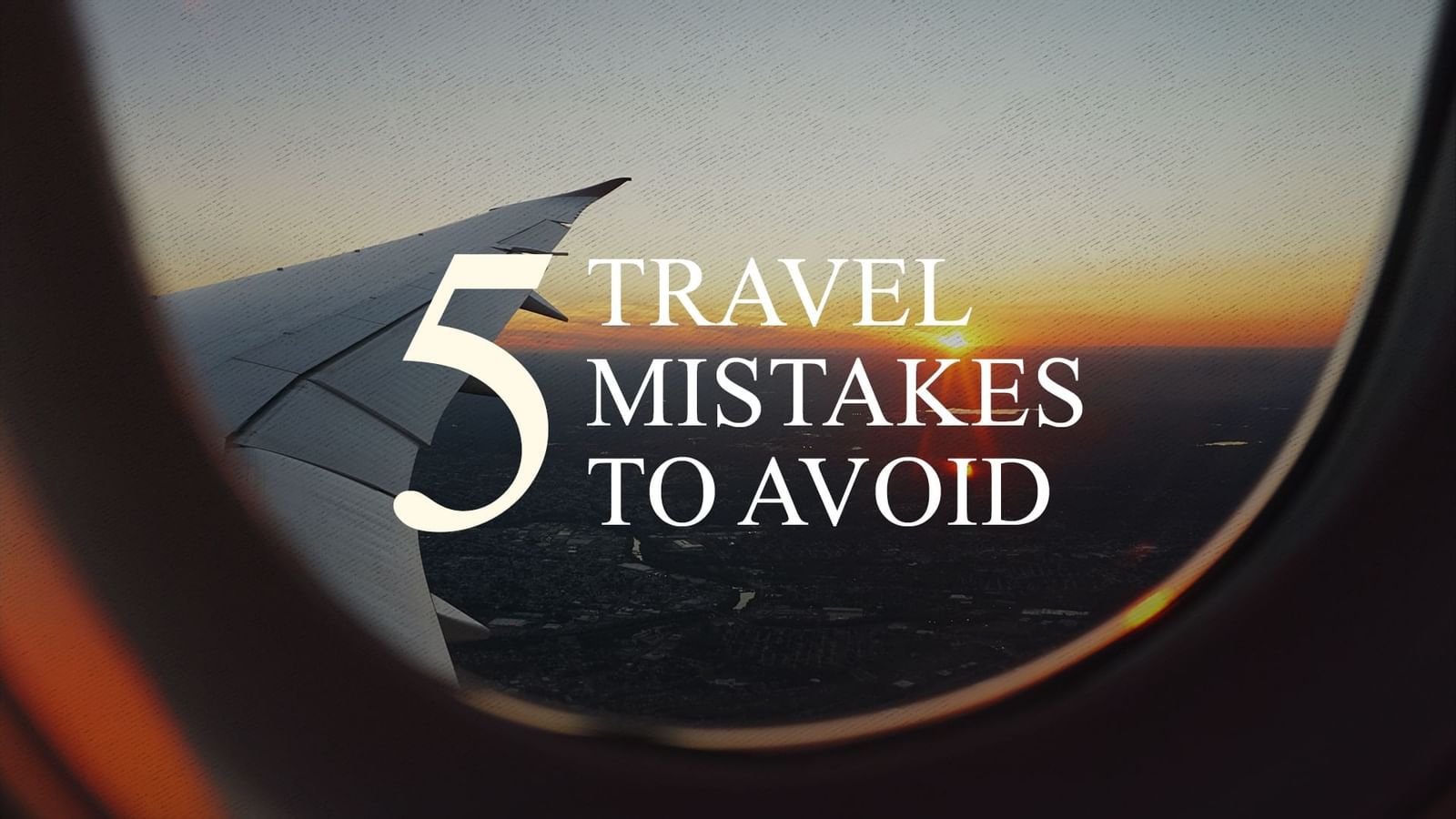 Planning a getaway? Don't let an unexpected mishap ruin your vacation plans. Follow these tips to ensure you're making the most out of your next vacay and avoid these 5 Travel Mistakes.
Over-Ambitious Itinerary – With so many things to do and see, we can understand why it can be easy to create a packed itinerary. We recommend being flexible; weather changes and travel time may affect your pristine plans. Factor in added time for potential delays as well as extra time to rest. Remember, you don't need to see everything during one visit.
Over Packing – Carrying around a heavy suitcase can put a serious dampener on your holiday. Too many packed items can lead to a messy hotel room, a sore back, and way too much dirty laundry. Instead, pack a capsule wardrobe and make use of LVR's laundry facilities to ensure your items stay clean and fresh.
Underestimating Time Required for TSA – Nothing is worse than the worry of missing your flight while you're waiting in line for TSA. To avoid this pitfall, it's recommended to arrive at the airport at least 2 hours early for domestic flights, and at least 3 hours early for international flights.
Not Informing Your Credit Card Company of Your Travel Plans – Traveling out of state? We advise letting your bank and/or Credit Card Company of your travel plans. No one wants to be in the middle of purchasing souvenirs or groceries and your financial institution marking the purchase as fraud.
Staying On the Beaten Path – Explore! Talk to locals, view tour guides, and live outside the box. Dare to experience what others only dream of. Go off the beaten path; often the best experiences are hidden there.
We hope this list helps you with your future travel plans! If you happen to make any of these mistakes don't get disappointed. Keep enjoying your vacation and use it as a learning experience in the future. In the meantime, stop dreaming and start planning your next vacation with LVR. Click the button below to discover our destinations.