CELEBRATING B CORP MONTH #WeGoBeyond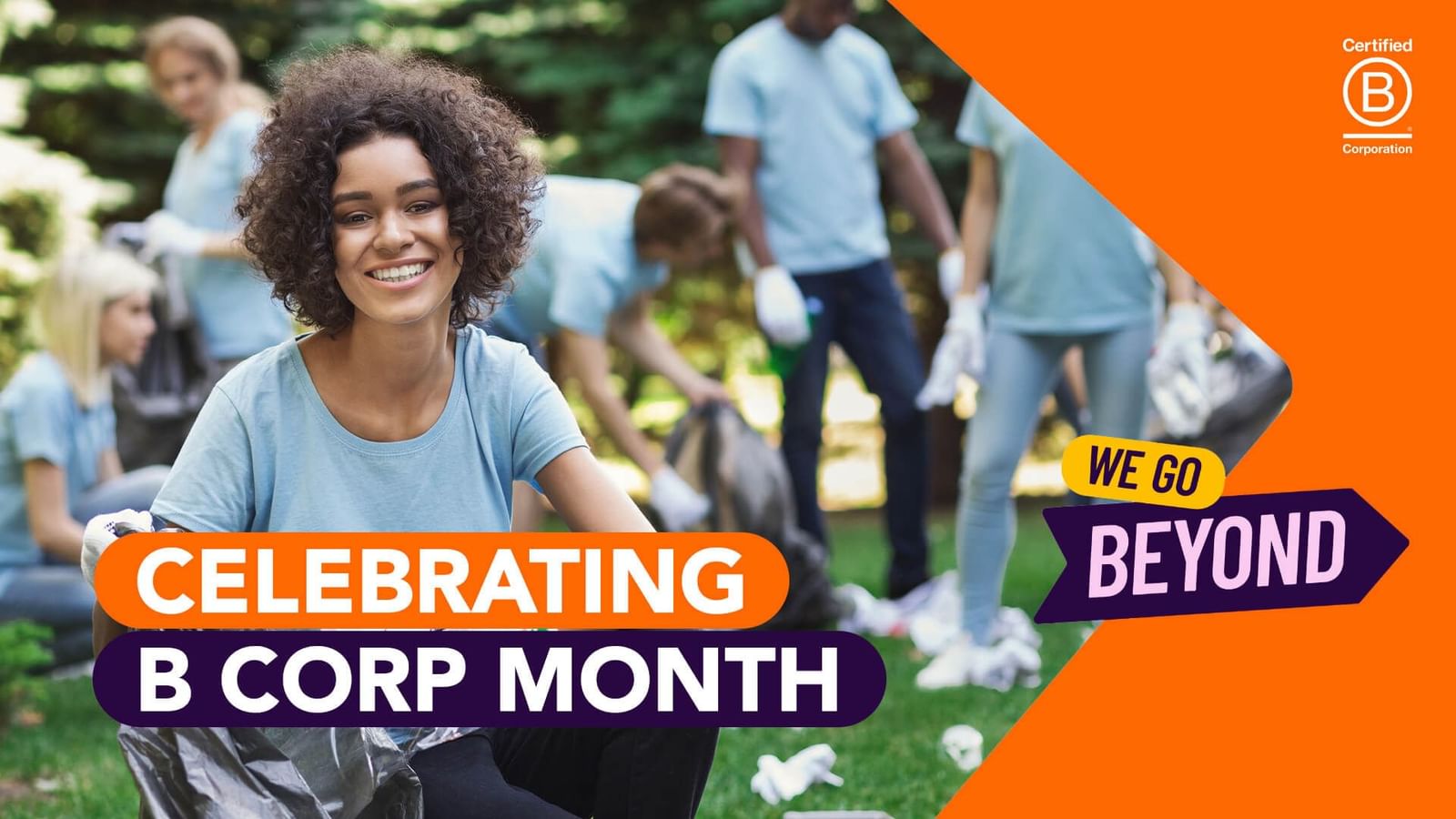 Happy B Corp Month! Every year in March, the B Corp community comes together to celebrate what it means to be a B Corp. Currently, there are over 6,000 companies in the "B-Hive" community, spanning 89 countries in over 160 industries. Companies that you may know include, Athleta, Patagonia, Ben & Jerry's, Seventh Generation, AllBirds, and Legacy Vacation Resorts!
This B Corp Month, we're all coming together to share how We Go Beyond.
Legacy Vacation Resorts goes beyond travel. We believe it's not just about visiting new places, but about creating unforgettable experiences with the people we care about most. Our mission is simple: to provide families and friends with the opportunity to connect, explore, and make lasting memories in a way that respects the environment, our employees, and the communities we serve. As a Certified B Corporation, we are committed to using the power of Travel as a Force for Good, and we take pride in our carbon footprint offsetting, waste reduction programs, living wage initiatives, sustainable lifestyle awareness campaigns, green-focused renovation projects, and more!
Join us as we work to shine a light on fellow impactful businesses that Go Beyond to take action to transform the economic system.
WE GO BEYOND travel.
Environment: Transitioning to renewable solar energy
Community: Volunteering to support local communities
Team Members: Providing ample benefits to our team
Guests: Educating guests on how they can join our efforts
This month is an exciting time for our company and for the B Corp community. Do you want to learn how to engage more with B Corps? Show support towards businesses who do better by voting with your wallet every day. From dish soap and toothpaste to baby food and t-shirts, you can find most of what you need and so much more. Look for the B Corp-certified logo when you shop, or search for brands here. Additionally, make sure that you are following Legacy Vacation Resorts on Facebook and Instagram, or check out our Sustainability page to stay in the know about our upcoming projects!
Check out some of our preferred partners below: