WE CELEBRATE BLACK HISTORY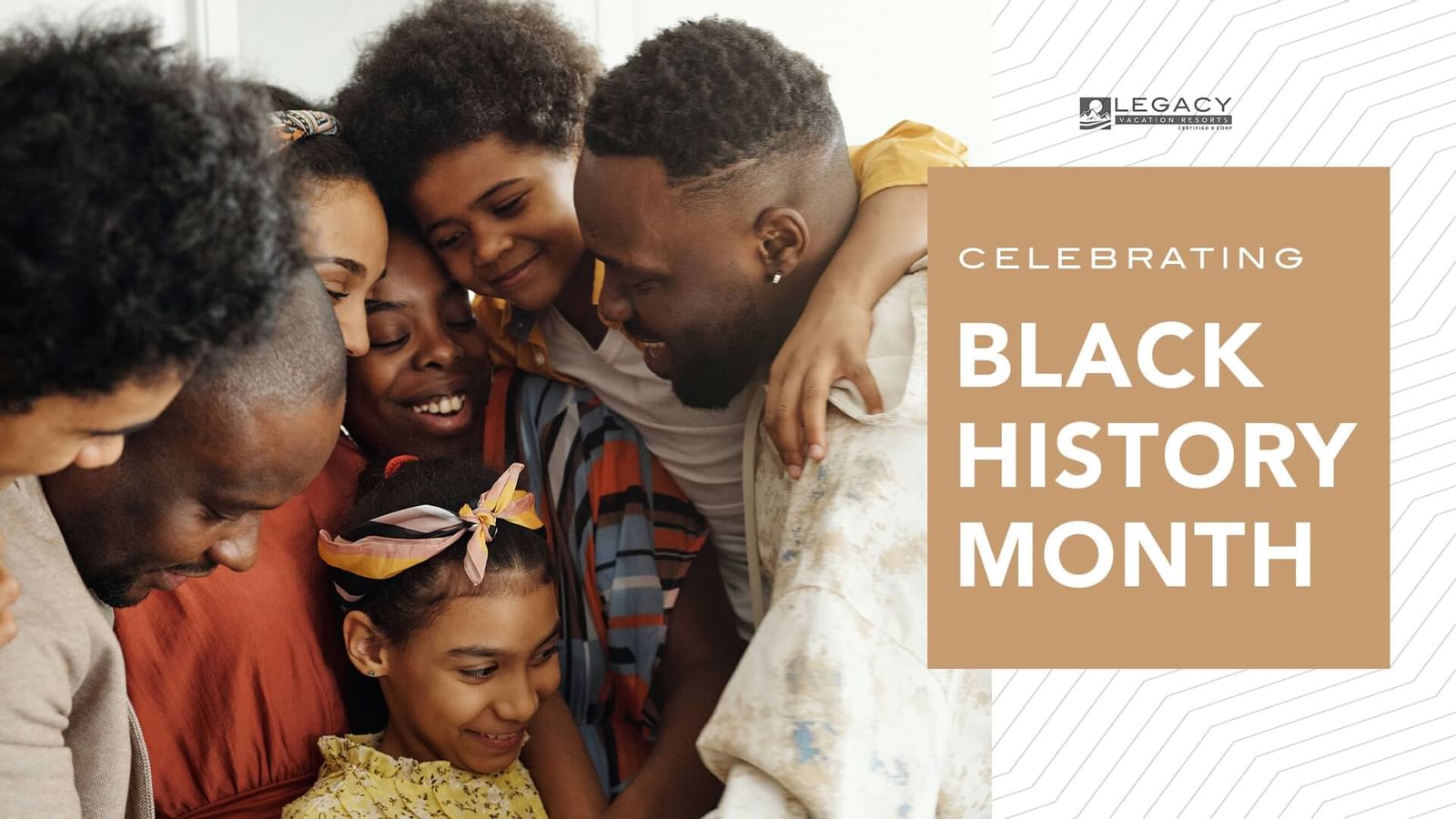 Black History Month is an important time to reflect and commemorate the historical and present contributions and cultural significance African Americans have had on society. There are many reasons to explore black culture, including valuing diversity, recognizing innovations, celebrating art and literature, and honoring ancestors who struggled against slavery, segregation, and more. Let's honor the successes of our communities and take a look into how you can celebrate BHM while visiting our resorts.
Experience Black History Month in Central Florida. Check out an array of exhibitions, events, and uplifting celebrations of the arts. Here are our top picks:
Black Resistance Exhibit at Orlando City Hall Terrace Gallery FEB. 3 – APR. 30, 2023
Orlando's Black History Month Event at the Dr. Phillip's Center – FEB 8, 2023
Celebrating Black Arts & Culture at the Orange County Regional History Center – FEB 18, 2023
Sanford Jazz Ensemble at The Ritz Theater – FEB 19, 2023
If you have time to explore, we recommend visiting the Parramore District, Orlando's oldest & largest Black neighborhood founded in the late 1800s. Explore a diverse collection of historic restaurants, businesses, and buildings, like the Wells'Built Hotel. It's also the only Commercial National Registered Historic District in Orlando, making this the most authentic place to visit throughout Black History Month and beyond.
Paul Revere Williams was the first licensed African American architect to work in the western region of the United States, designing buildings from the 1920s through the 1970s. His work in Nevada spans from the 1930s through the 1970s. Check out his Architectural Legacy in Nevada here, courtesy of the Nevada Museum of Art. This exhibition features the contemporary photography of Janna Ireland, who explores the important contributions of architect Paul R. Williams (1894-1980) in Nevada. If you're in the area, you can also enjoy Renaissance Black History Month Poetry Slam at Bluebird Reno on February 25th.
History Colorado has created a page to highlight the contributions made by people who identify as Black and African American as it relates to the history of the 'Wild West.' Go beyond and explore how Black experiences have impacted our country by visiting their virtual exhibitions and experiences here.
Did you know that our Brigantine Beach resort was once owned by two prolific Black owners? In 1940, ownership transferred to Father Devine, a religious leader whose focus honed in on positive thinking. The hotel was then purchased again in 1944 by Black Beauty Business Owner and Entrepreneur, Sara Spencer Washington, also known as Madame Washington. Our historic resort was home to two powerful and inspiring community leaders who were devoted to eliminating segregation at the resort, and around Atlantic City, NJ.
Get inspired by their legacy and check out the future (& history) of black culture at the African American Heritage Museum of Southern New Jersey.
Locals can also celebrate with various events at Ocean County Library. Try your hand at a Black History Month Scavenger Hunt or participate in theatrical retellings and various branches.
At Legacy Vacation Resorts, we believe that diversity is essential to help ensure that we are making the most diverse products, services, and experiences possible. We are committed to continually learning, growing, and celebrating our differences to build a better future for everyone. Celebrating Black History helps us to honor the legacy, culture, and contributions made by the Black community while working towards a more inclusive future for all.