Celebrate the Cultural Heritage of Indian Shores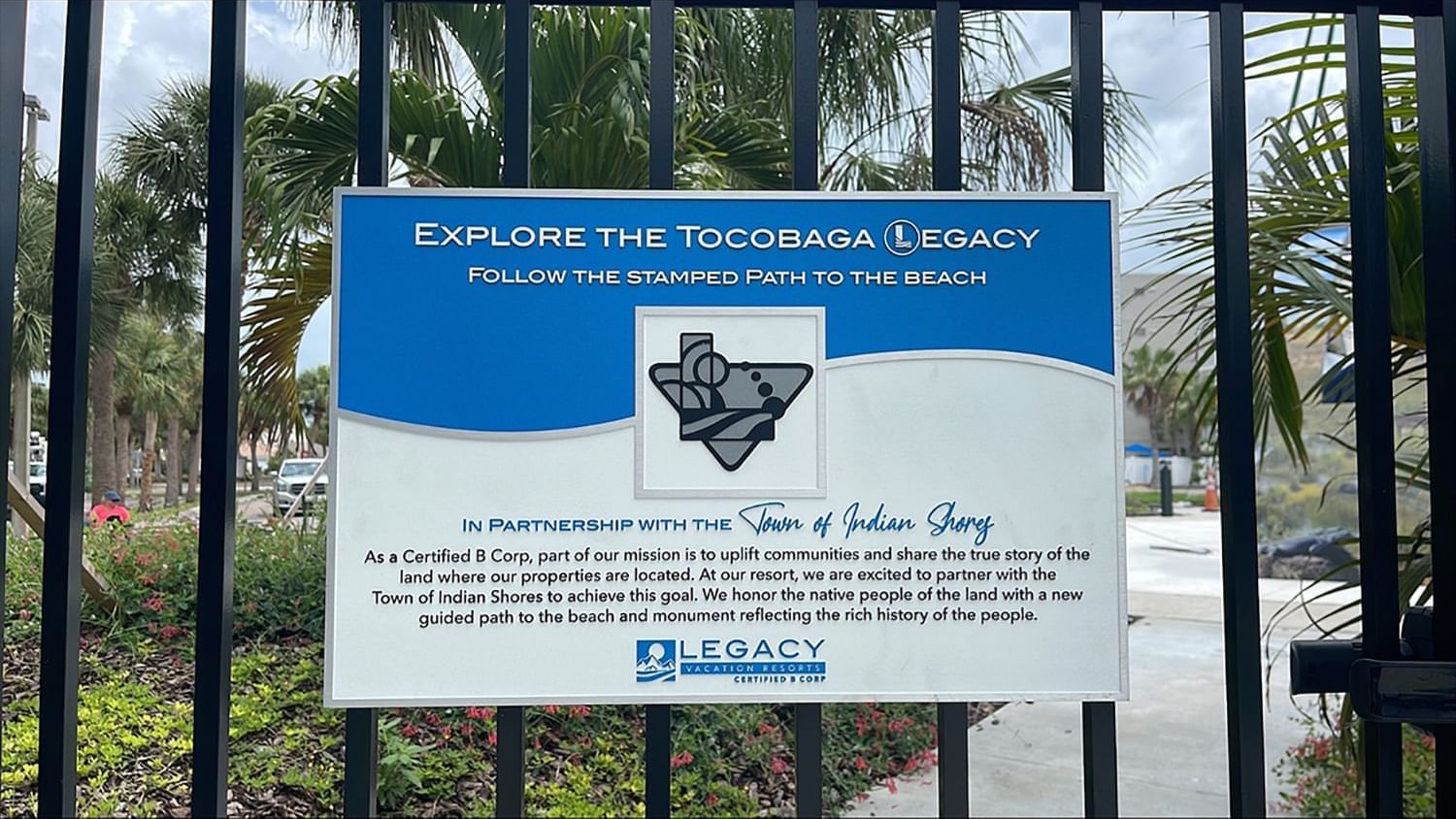 Guests of our Indian Shores resort can explore the Tocobaga legacy through the Tiki Gardens Monument and guided path to the beach.
Legacy Vacation Resorts acknowledges Native peoples as the traditional stewards of the land and recognizes the continuing relationship that exists between them and their territories. Our company honors and commemorates the many diverse indigenous groups who came before us, and who are connected to the land on which we reside. Recognizing the Tocobaga's history in the Tampa Bay area is essential to understanding and appreciating their mark on the land. As we do our part to continually educate ourselves on the issues facing the Indigenous community, it is our hope that this collaboration will serve as the first step in a positive direction.
The joint venture between our Indian Shores resort, the town, and Pinellas County will support our efforts to provide guest education and preservation of the history of the Native people who inhabited the land before us. This endeavor serves as a first step to better honor the Tocobaga tribe and indigenous lands for LVR. As a Certified B Corp, part of our mission is to uplift communities, whether they are past or present. We feel it is part of our responsibility as a tourism company to better share the true story of the land where our properties are found.
The tribute is a place for the community to gather and reflect on the rich history of the Tocobaga and will feature a plaza with a grand arch, a sundial, and a bronze sculpture honoring the Indigenous tribe. A stamped sidewalk path leading from our resort to the monument is also featured. As guests continue along their journey to Indian Rocks beach, they will come upon co-branded Direct Beach Access signage.
Ultimately, the goal of the memorial is to help enrich guests' understanding and appreciation for cultures, people, and places that are different from their own, and discover an authentic sense of place. We look forward to continuing our support in celebrating the cultural heritage surrounding our resorts while educating locals and guests on the real history behind the first inhabitants of Florida. For more updates regarding our Social Purpose initiatives, check out our blog and Sustainability page.