LVR Kissimmee/Orlando Wins Agoda's 2021 Customer Review Award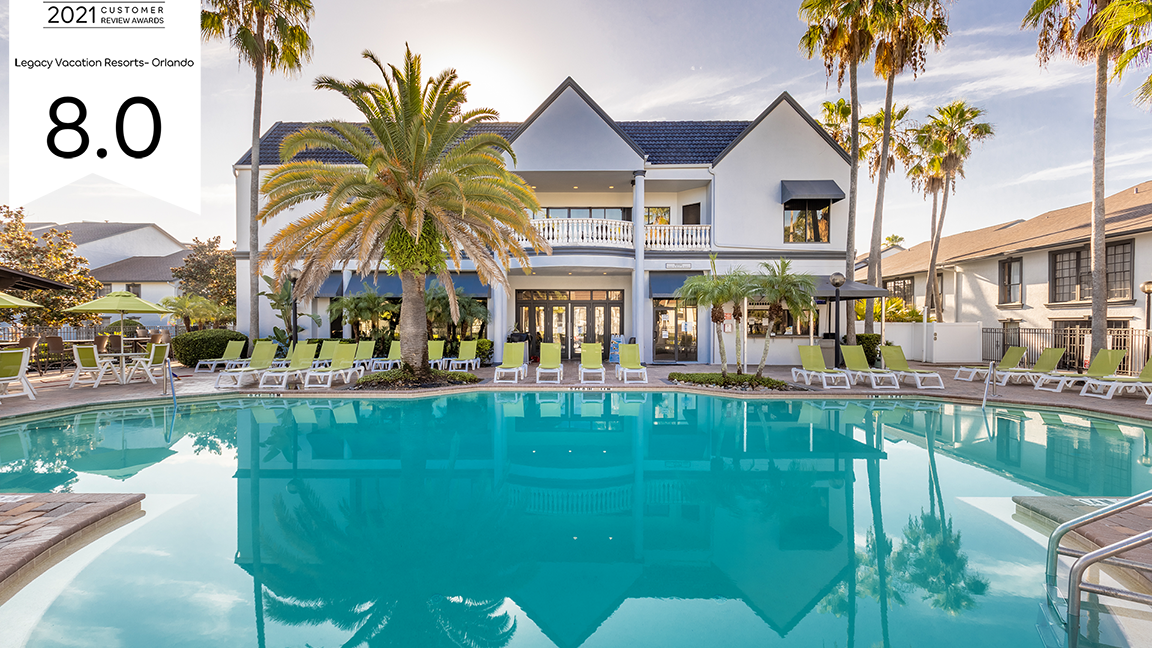 You voted and your voices were heard. Our Kissimmee/Orlando property received Priceline/Agoda's Customer Review Award! We are honored to be presented with this prestigious award and are thankful to our many guests who continue to experience the magic and create cherished vacation memories at our Central Florida resort. We appreciate the kind words, remarks, and recommendations and are delighted that so many guests enjoyed their Legacy Vacation Resorts Kissimmee/Orlando stay.

At Legacy Vacation Resorts, we are driven by our passion to continuously elevate, innovate, and improve every aspect of your vacation experience. We will always aim to go above and beyond to keep you, our valued guests, happy.

Come see what everyone is talking about. We can't wait to welcome you with open arms.