The Benefits of Booking Directly with LVR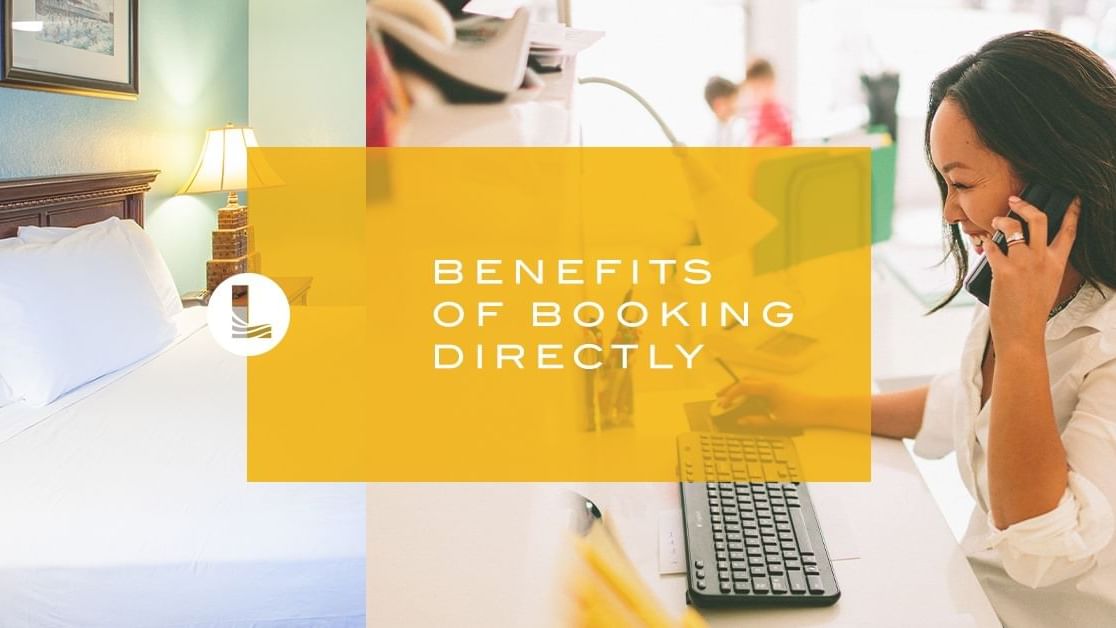 Booking the perfect family vacation can seem like a full-time job between researching, comparing, and exploring various and endless possibilities. Instead of using countless websites and spending hours of your valuable time to find the best rate, why not take full advantage of the benefits that come with your Legacy Vacation Resort stay? By booking directly through our website, you can take advantage of our Legacy Loyalty Rewards program which gives you and your family the best travel experience, and gives you cash rewards! Every time you book directly with us you receive these benefits:
Mobile Check-In:

Enjoy the ease and simplicity of checking-in online! Skip the lines and get to your vacation faster when you book directly through our website. During these times, we are trying everything we can to ensure you have a safe, fun, healthy vacation!

Get the best rate:

Our rates are the same or even lower than big booking sites such as Expedia, Hotels.com, and Priceline. You can also earn cashback, cash forward, or donate your cash rewards to a charity with our Legacy Loyalty Rewards Program.

Secret Deals:

With your exclusive member's rate, you sign-up to receive immediate access to our private rates that no other Online Travel Agency or non-members would receive. To sign-up, just click on the "unlock exclusive offers" button when booking your stay at one of our eight LVR locations.

Personal touches and details

: Planning a relaxing birthday getaway? Coordinating a large group of rooms? Need to find a dog-friendly location? Your special requests will be handled personally by our team before you even arrive!

We offset your carbon footprint:

Legacy Vacation Resorts donates to organizations that help combat climate change to counteract our impact on the environment. Additionally, you will receive a reusable water bottle upon check-in!

We donate to 1% for the Planet:

Each year, we donate 1% of our annual hotel revenue to approved environmental nonprofits, creating high-impact partnerships that amplify the impact of our everyday actions.
Click here to check out the full list of benefits that you're guaranteed when you book directly with us and sign up for our Legacy Loyalty Rewards.
We have 8 properties from Nevada to New Jersey! Enjoy 4 properties in Florida, 2 in Colorado, a resort right in the middle of Reno, and a beachfront resort right on the New Jersey Shore.
Our accommodations are designed to meet your family's needs and provide affordable vacation escapes with various amenities. You choose the time, place, and length of stay, and we'll handle the rest.
Legacy Vacation Resorts is here to make your stay memorable.