2020 B-Corp Holiday Gift Guide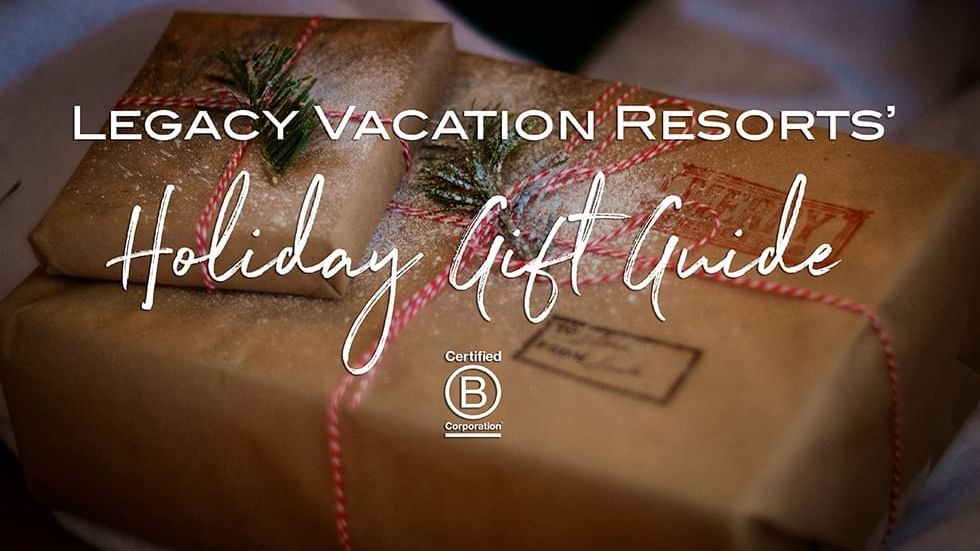 2020 B-Corp Holiday Gift Guide
The holidays are right around the corner and the season of giving is finally upon us. Rather than stressing about finding the perfect gift for everyone on your list, Legacy Vacation Resorts has put together a special holiday gift guide featuring ideas from some wonderful companies with admirable missions. The B Corporation community is made up of people using business as a force for good. It's a community that is coming together to redefine success in business and to create a more equitable economy. When you shop with B Corps, you vote with your dollars and you are spreading the cheer beyond the holidays by supporting more equitable and sustainable businesses.
Gifts for him:
Gifts for her:
Gifts for health and wellness:
Gifts for the outdoor adventurer:
Gifts for the Craft Beer lover:
Gifts for natural beauty lovers:
Gifts for the pet lover:
Gifts for a new parent:
We hope this list helps you to enjoy the spirit of gift-giving and gives you the opportunity to amplify your impact through supporting the B-Corp community. Happy Holidays from your Legacy Vacation Resorts family!