Take a Sustainable Road Trip to LVR!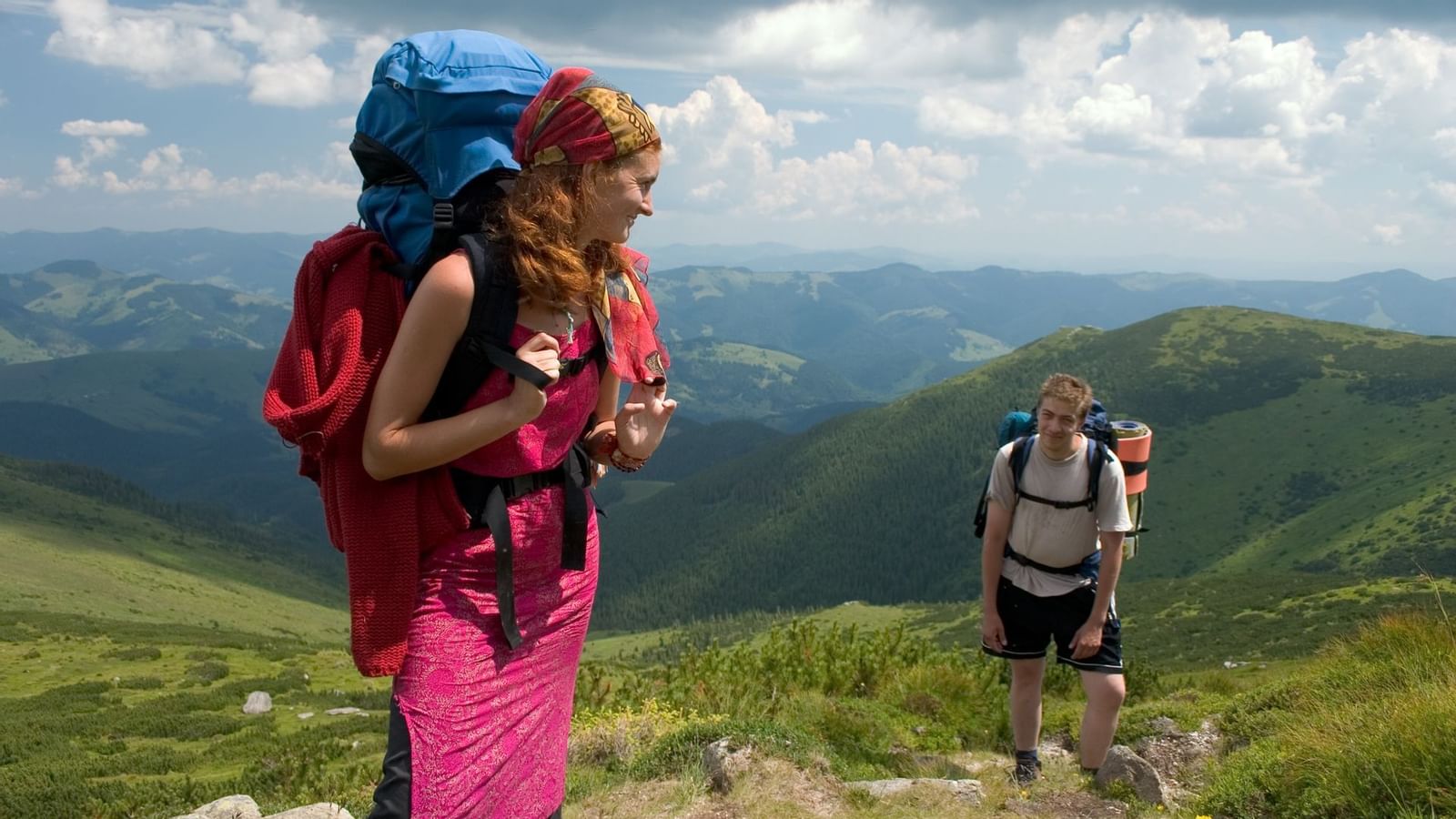 Fall is here and it's the ideal time to go on a road trip. Taking a road trip is one of our favorite ways to travel. You can go at your own pace and explore areas you would have missed if you were to fly. While we have a soft spot for traveling, we also love sharing our passion for eco-living with our guests. We've chosen our favorite, travel-friendly, sustainable products to share with you! While you're shopping, start planning a sustainable road trip with these tips below. We hope you will consider using some of these ideas and products on your next adventure.
Fill up your reusable water bottle – did you know that all hotel guests receive an LVR branded reusable water bottle upon check-in? Buying bottled water is a habit we gave up long ago. Not only do you save money by refilling your bottles, but you also help save the planet.
Steripen – Not a fan of tap water? This sterilizing "pen" ensures that your tap water is safe to drink. This product helps to remove more than 99.9% of Viruses, Bacteria, and much more!
Solar-powered battery charger – Let's face it-while our phones keep getting better, their batteries are not. We are always struggling to keep the darn things charged, especially when we're out and about on the road. These portable chargers allow us to take advantage of free and abundant solar power to ensure that we'll never be without a backup for charging for all of our phones, no matter where we are.
Reusable bags – Save on your plastic consumption with these reusable bags. Fabric bags are easy to clean and compact enough to store anywhere.
Reusable straws – Did you know that straws are in the top 10 items of trash collected from the oceans? Any way you look at it, disposable straws are a one-time use item that is not necessary. A reusable straw eliminates your need for the disposable kind, and a cleaning brush will help it last longer and stay fresh!
Reef-safe sunscreen –While you can get these on Amazon, these are also sold on-site at some of our properties! Protect your skin and the planets while keeping the oceans safe.
Reusable containers – Consider swapping your tired, old, ziplock bags for a better option. Reusable bags are convenient, eco-friendly, and zero waste!
Reusable coffee mugs – Whether you're a Starbucks fan or a Dunkin' lover, you can grab your caffeinated beverage in an environmentally friendly coffee mug!
Bamboo toothbrushes – Keep your oral hygiene up with anti-microbial, bamboo toothbrushes. Compared to electric toothbrushes and plastic toothbrushes, bamboo toothbrushes are easy to carry, more sustainable, and organic!
Reusable make-up wipes – Save money while saving the planet! These "magnetic" makeup wipe alternatives trap your makeup in the fibers. Whether you're taking off a full face of makeup or just some mascara these beauties are extremely beneficial to your sustainable beauty routine!
You can support sustainability measures with more than just your buying power. While traveling you can make use of your car's cruise control feature and minimize idling, allowing your gas to last longer and take you further. Less wasted fuel means less harmful emissions to the atmosphere.  

As with any trip, we encourage you to leave-no-trace and pick-up after yourself and others.  Follow the tenets of the Leave No Trace movement and be responsible stewards while road tripping. Follow these guidelines and enjoy your new sustainable purchases! We hope to see you using them on your next trip to one of our resorts!