It's Official! We're Adopting a Coast!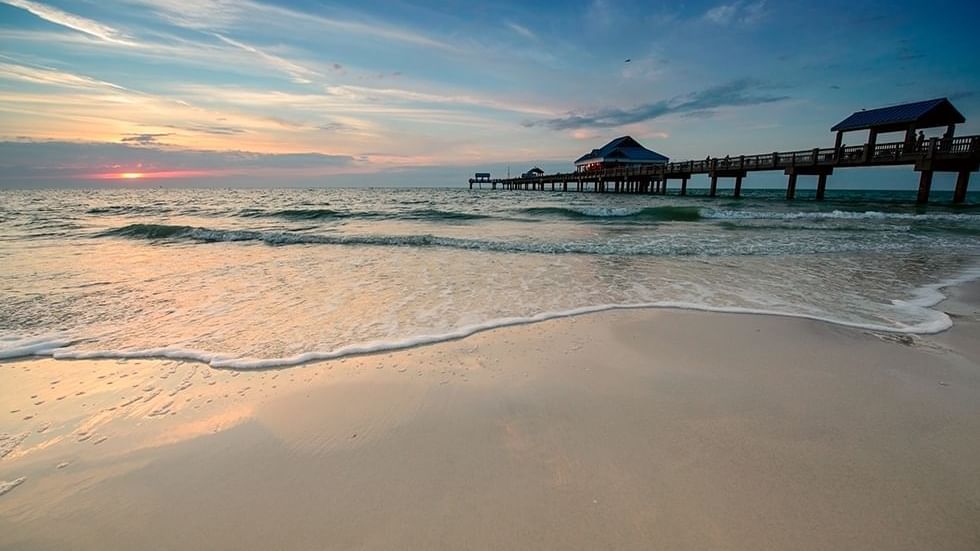 Summer is over and we're entering Fall in Florida. What better way to welcome the upcoming season than to help clean up the beach that makes our Indian Shores property so appealing?
As many of you know, LVR is a positive impact-driven company that is committed to helping our communities, employees, and the environment.
We are constantly looking for ways to give back to the planet and to ensure that we leave the world a better place than we found it. We are thrilled to announce that the LVR Indian Shores team is a new Hospitality Eco-Partner with Keep Pinellas Beautiful. Our Indian Shores resort has committed to adopting a portion of the coastline and beach access surrounding our property.
Pollution is one of the biggest threats to our oceans. Marine debris can injure, maim, and kill marine life in various ways. The EPA estimates that 80% of marine debris originates on land. Removing this litter from our beaches, roadsides, and waterways helps to prevent the increase of marine debris that enters the marine ecosystem.
The beach provides habitats for nurseries of fish, as well as nesting sites for turtles and marine birds. Beach debris makes it challenging for endangered turtle hatchlings to safely reach the ocean, and more susceptible to predators. Worldwide, over 100,000 marine animals and turtles are killed by plastic every year!
Additionally, coastal mangroves provide basic food chain resources for marine organisms. With the degradation of these mangroves, the entire food chain is at risk. Thankfully, by participating in the Adopt-a-Coast program, we are contributing to the betterment of our planet.
We are excited to begin this partnership and to start regular beach cleanups that will count toward our total company volunteer hours. These clean-ups will benefit the community and the environment greatly. We are required to participate in at least 4 annual beach cleanups; however, we will likely do more in hopes to include our guests as well.
Want to get involved? You can participate in small ways by cleaning up after yourself and others whenever you visit the beach or work with us on our scheduled clean-up events! Our first cleanup will be in mid-December and Keep Pinellas Beautiful will provide all of the supplies and training materials for our team members and guests to utilize. Follow us on social media for more information on these events.
One of our company's Positive Impact Targets is to eliminate single-use plastics from our resorts. This partnership perfectly aligns with our own goals and we look forward to educating both our employees and guests on the issues of single-use plastics, how to dispose of them correctly, and alternatives to everyday plastic products. We are committed to living a sustainable legacy and pledge to continue being a force for good. Want to learn more about our initiatives? Click Here to view our Sustainability Roadmap, targets, goals, and future initiatives.