10 Fun and Free Things To Do in Orlando Besides Theme Parks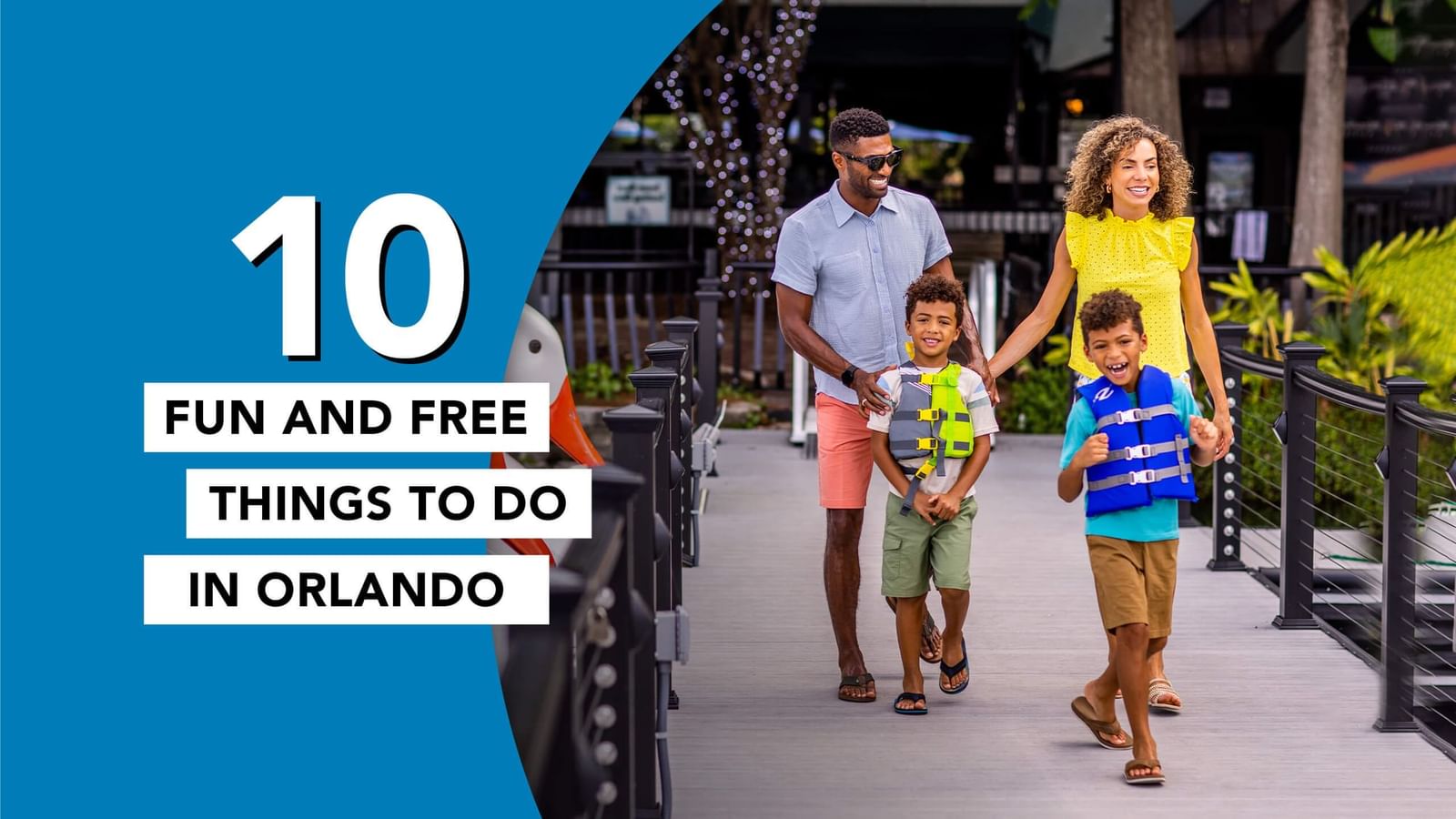 Orlando, Florida – the theme park capital of the world, where imagination runs wild, and dreams come to life. But guess what? There's more to this vibrant city than just roller coasters and character meet-and-greets. If you're looking for a change of pace or want to explore beyond the parks, you're in for a treat!
Here are 10 fantastic and free things to do in Orlando that will make your vacation unforgettable:
Lake Eola Park Strolls: Take a leisurely walk around the picturesque Lake Eola Park in downtown Orlando. Enjoy the serene lake, vibrant swan boats, and occasional live performances. Don't forget to feed the resident swans!

Icon Park: Immerse yourself in Orlando's vibrant atmosphere at Icon Park. This dynamic destination offers unique attractions, dining, and entertainment options that are sure to inspire and captivate.

International Drive: Discover the energy of International Drive. This bustling area is home to a range of attractions, dining, and shopping options that cater to all tastes and preferences.

Mills 50 District: Experience the eclectic vibes of the Mills 50 District. This artistic enclave boasts diverse dining options, quirky shops, and a vibrant street art scene that's a feast for the eyes.

Disney Springs: While not a theme park, Disney Springs is a lively entertainment area that transports you to a world of enchantment. Enjoy shopping, dining, and live entertainment amid Disney magic.

East End Market: Indulge your taste buds at the East End Market, a culinary haven featuring local artisans and gourmet delights. From handcrafted chocolates to farm-fresh produce, it's a foodie's paradise.

Disney's BoardWalk: Explore the charm of Disney's BoardWalk, a bustling waterfront area featuring dining, entertainment, and nightlife reminiscent of the golden era of Atlantic seaside resorts.
Tours & Tastings at Lakeridge Winery & Vineyards: Delight in wine tasting and tours at Lakeridge Winery & Vineyards, where you can sample award-winning Florida wines amid picturesque vineyards.
The Charles Hosmer Morse Museum of American Art: Immerse yourself in American art history at the Morse Museum, home to an extensive collection of exquisite Tiffany glass and American decorative art.
Holocaust Memorial Resource & Education Center of Florida: Pay tribute to history and learn about tolerance and understanding at the Holocaust Memorial Resource & Education Center, a place of remembrance and education.
Don't forget to take advantage of the exciting on-site offerings at Legacy Vacation Resorts, including mini golf challenges, outdoor tennis courts, a sand volleyball court, an activity center, and family movie nights. So, whether you're seeking a relaxing escape into nature, an artistic adventure, or simply want to savor the local culture, Orlando has it all. Step away from the theme parks and explore these hidden gems to make your vacation truly unforgettable.