2021 Holiday Gift Guide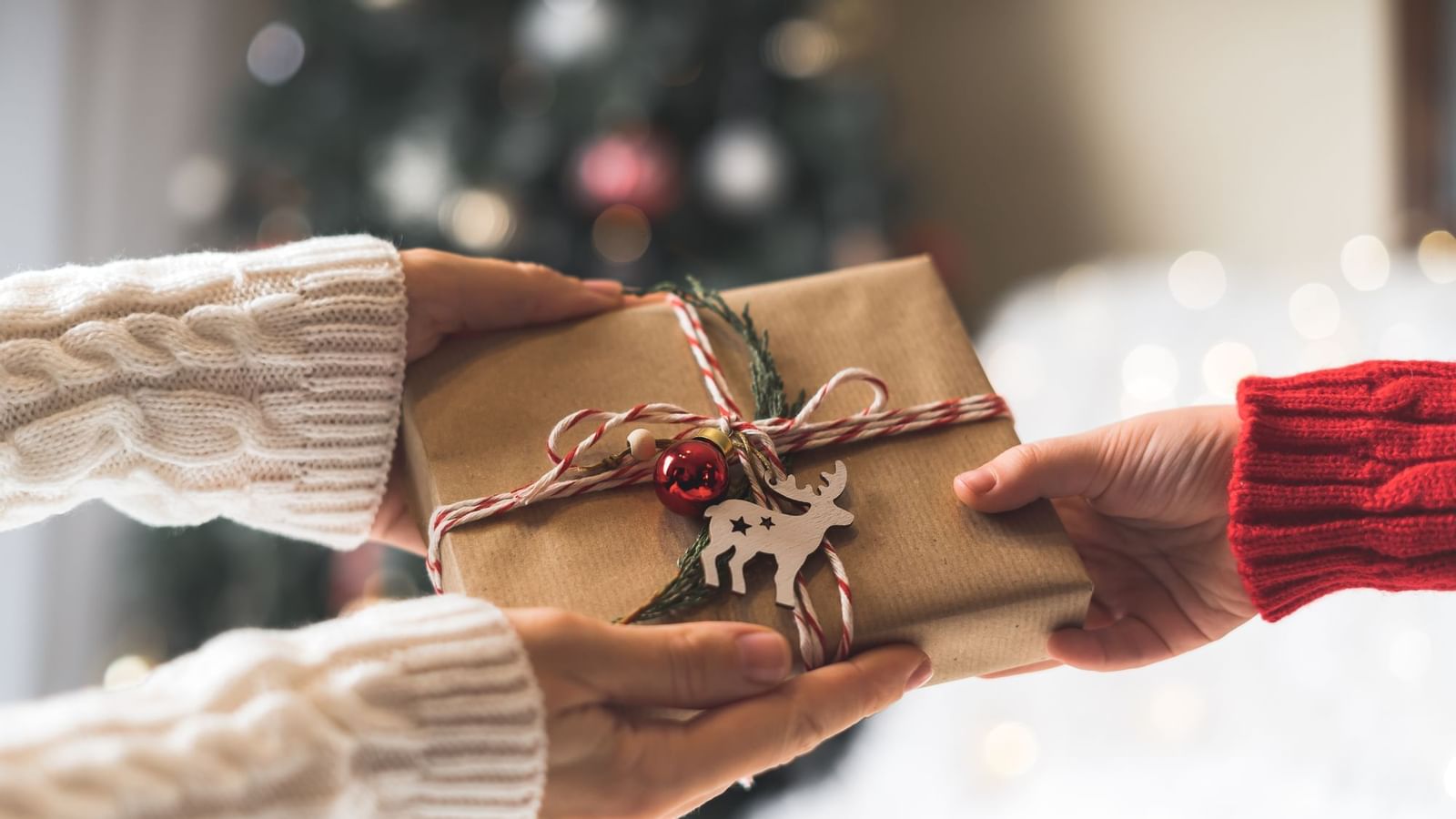 It's the most wonderful time of the year! We are in the midst of the Holiday season and want to help alleviate any stress about finding the perfect gift for everyone on your list. Check out our special holiday gift guide, featuring ideas from other positive-impact and values-driven businesses. Support fellow B Corporations and help save the planet while picking the perfect present for your friends and loved ones. Remember, when you shop with B Corps, you vote with your dollars and you are spreading the cheer beyond the holidays by supporting more equitable and sustainable businesses.
For him:
United By Blue – This impact-driven company utilizes inventive and sustainable materials while removing 1 pound of trash from our oceans and waterways for every single product sold. They are also working to ban single-use plastic from their business operations.
Fair Game Beverage Co. – Spread cheer and goodwill this season by creating a holiday spirit kit filled with recipes and the ingredients to "Eat, Drink, & Be Merry!" Fair Game has just what you need to get in the holiday spirit or to get some holiday spirits in you. Focused on staying true to their Southern roots, Fair Game carefully ages their spirits in alembic copper, bringing you the true flavor of the south.
For her:
Athleta – Get your loved one some trendy yet sustainable athleisure wear. Athleta is for women, by women. Their teams of athletes, designers, and innovators create clothing for women of all shapes and sizes while using their business as a force for good.
Toms – Did you know that the TOMS community has given almost 100 million shoes to people in need? Not only that, but their shoes uses Earth-friendly materials. That alone makes this a wonderful gift that keeps giving. Not only are you furnishing the recipient's feet, but you are also supporting a positive-impact business while giving back to someone in need.
For the home:
U-Konserve – U-Konserve was created with a simple mission: offer innovative lunch kits for thousands of families looking to tread lightly on the planet, by reducing the plastic baggies, juice boxes, and packaged foods piling up in landfills.
Grove Collaboration – Improve your cleaning routine for your home while protecting the planet! Grove Collaborative offers nontoxic, effective, sustainable, and cruelty-free cleaning solutions and a simple-to-use process that allows you to customize every order.
Coconut Bowls – Inspired by the opportunity to reduce single-use plastics, Coconut Bowls sources sustainable coconut shells to produce foodware and more, while providing jobs for local artisans and farmers.
For a new parent:
Bella Tunno – Give a growing family best! Enjoy fun and functional baby products that have a greater purpose. The company gives one meal to one child for every product sold. For your four-legged family members:
Looking for some specifics? Here are a few favorites from our team:
For the outdoor adventurer:
Patagonia – Patagonia is "In Business To Save Our Home Planet." Patagonia grew out of a small company that made tools for climbers. Alpinism remains at the heart of a worldwide business that still makes clothes for climbing—as well as for skiing, snowboarding, surfing, fly fishing, mountain biking, and trail running.
Cotapaxi – Cotopaxi is an outdoors brand with social purpose built into its DNA. From its inception, Cotopaxi has been founded upon the idea that the interests of profit and people could not only coexist but should and already do enjoy a mutually beneficial relationship.
Health & Wellness:
Gaia Herbs – Gaia's founding principles "do no harm to people, plants, or the planet" and is on a mission to spread the equation "Purity + Integrity = Potency." They assure all of their herbs are as natural and pure as possible, while also committing to creating quality jobs and supporting social and environmental impact work.
Vital Plan – VP never intended to start a supplement company. Rather, they want to educate, inspire, and empower customers to leverage natural remedies to find their personal path to wellness. Their mission is to help people overcome chronic health challenges through the use of physician-formulated natural supplements, guided online wellness courses, and personalized coaching and support.
Beauty:
Beautycounter – This skincare and makeup brand has become synonymous with the clean beauty movement. Their mottos is "formulate, advocate, & educate," and they prioritize creating clean beauty products while holding their business practices to unparalleled standards of safety. Beautycounter believes that beauty and skincare should be good for you, and the planet.
Technology:
Pela Phone Cases – Did you know that buying a phone case can help to protect the planet? Pela designed the world's first compostable phone case and didn't compromise any details in the process. Offering a soft finish and military-grade drop protection.
We hope this list helps you to enjoy the spirit of gift-giving and gives you the opportunity to amplify your impact through supporting the B-Corp community. Happy Holidays from your Legacy Vacation Resorts family!