The Legacy of Native Grounds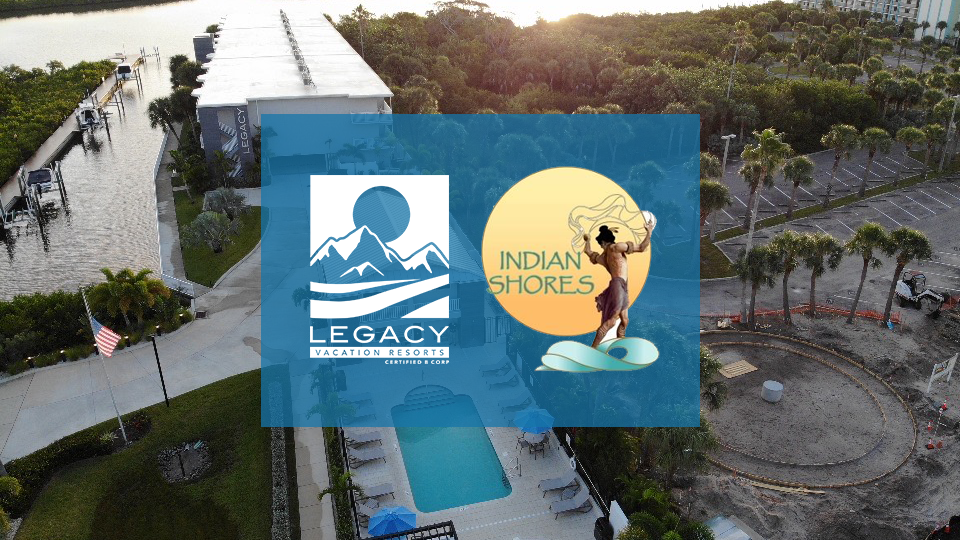 Regardless of which destination you travel to across the United States, you are visiting the grounds and ancestral territories of Indigenous and Native peoples. As such, it is important to reflect on the significance of what that means and honor the rich cultural heritage of the land. Part of the wonder of travel is the opportunity to enrich your understanding and appreciation for cultures, people, and places that are different from your own. By making an effort to deepen this knowledge, reflect upon what you learn, and truly discover a sense of place – you will enjoy a more transformative travel experience.
Legacy Vacation Resorts embraces and acknowledges the original inhabitants of the various regions where our properties are found. We pay respect to the resilience and strength that all Indigenous people from the past, present, and future have shown worldwide and recognize their ongoing connection to lands, waters, and communities and respect the continuation of their cultural, spiritual, and educational practices. Recently, we have partnered with the city of Indian Shores, FL to assist with enhancing and creating a monument to honor the native people of the area, the Tocobaga.
The new project, set to be completed in the first half of next year, will feature a plaza with a grand arch, informational kiosks, a sundial, benches, and sculpture depicting a male, female, and a grandmother holding a baby based on the town's logo. The memorial will be found at Tiki Gardens, mere steps away from our Indian Shores property, and serve as a place for the community to gather and reflect on the rich history of the Tocobaga people. The site will also be home to a new Legacy Vacation Resorts branded sidewalk to provide a guided walking path with direct access to the beach along with signage sharing our Land Acknowledgement statement.
The Tocobaga people lived in small villages across the Tampa Bay region from 900 to the 1500s. These villages were typically arranged around a public area and individual homes were crafted from wooden poles holding up a roof of palm thatches. They built mounds within each village from the earth, shells, sand, and stones for the home of the chief, temples, and burial places. Anthropologic and archeologic evidence suggests they had many tattoos signifying their rank or status within the tribe, created a variety of tools for hunting and gathering, and were expert potters. They thrived off of the land and rich coastal waters eating fish, shellfish, deer, rabbits, armadillo, and squirrels, as well as a variety of berries and fruit. Spanish conquistador Pánfilo de Narváez came to the region in 1528 with 400 men in a quest for gold and silver and as with most conquistadors had little concern for native peoples' welfare and treated them with cruelty, bringing disease and violence to the Tocobaga's peaceful existence. Much of the information on the tribe was collected from Cabeza de Vaca, one of only four men that survived the ill-fated expedition.
To acknowledge every part of the Tocobaga's history is essential to understanding and appreciating their mark on these native lands. This joint venture between our Indian Shores property and the city will support guest education and preservation of the history of the Indigenous people who inhabited the land before us. This endeavor is but a first step to better honor native peoples and indigenous lands for LVR. As a Certified B Corp, part of our mission is to uplift communities, whether they are past or present. We feel it is part of our responsibility as a tourism company to better share the true story of the land where our properties are found.
As an explorer of our world, you too can make simple efforts to learn about the first inhabitants of your destination. Take care to learn more about the land and what people have called it home. The Canadian Non-Profit Native Land Digital is a great place to find territories of various Indigenous tribes across the world. Being a respectful visitor is also key and doing things like properly disposing of waste, keeping distance from wildlife, staying on marked trails and paths, and practicing appropriate etiquette when visiting any tribal lands or cultural activities. Visiting local cultural and history centers, much like the nearby Indian Rocks Historical Museum, is another great way to get a sense of place for a destination. And finally, be sure to continue your quest for education and understanding beyond your trip and share regard for native peoples wherever you may roam.
Be sure to follow along with us on our journey to uplift cultural and heritage travel and for updates on our exciting monument project at Tiki Gardens. Keep an eye on our Facebook and Instagram pages for updates on the structure, and when construction is due to be completed.
Have you seen the monument construction on your recent Indian Shores vacation? Post your picture and tag us on social media for a chance to be featured on our profiles.