Sustainable Travel: Top Tips and Tricks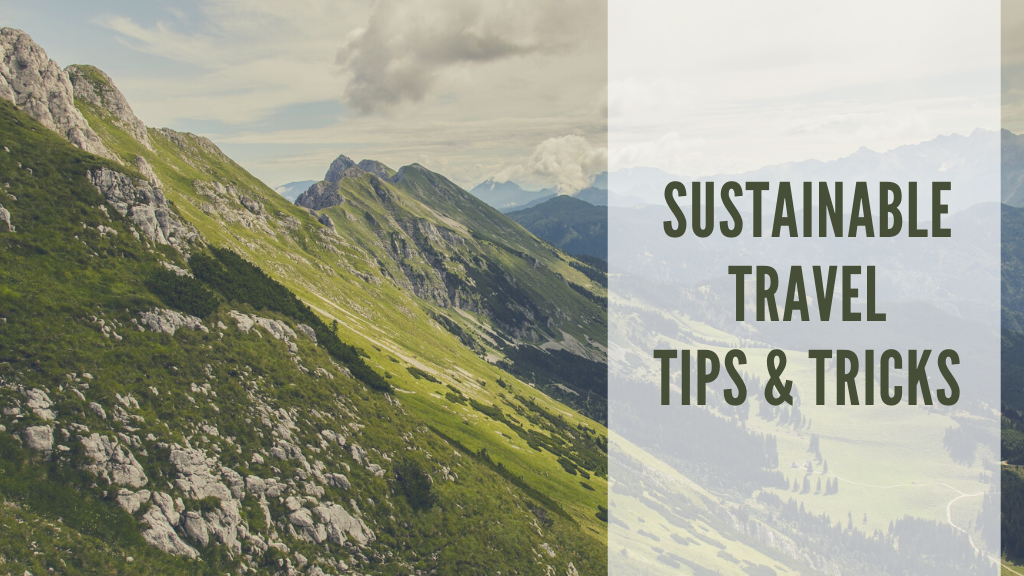 Whether it's visiting our relatives, business trips, or holiday vacations, we all travel from time to time. While we have a soft spot for traveling, we also love to share our passion for eco-living and sustainability with our guests. We've chosen our favorite, travel-friendly, sustainable tips to share with you! Below are some of the most brilliant travel tips that will minimize harm to the environment on your next adventures.
Stay on marked trails when hiking – While it's fun to explore in nature, venturing off from marked or paved trails can prove to disturb animals and their natural habitats.
Adopt the "Leave No Trace" principles – Keeping with the theme of respecting wildlife and their habitat focuses on the 7 principles of the Leave No Trace movement. If you opt to wander outdoors and travel through bits of wilderness, please remember that you are a guest in their environment. Be mindful of your waste, group sizes, and try not to feed or remove native animals and plants during your explorations.
Opt-out of daily towel and linen exchanges – Cut down on your environmental impact by opting out of daily housekeeping services. At Legacy Vacation Resorts you can customize your clean. Since we operate as a resort, full-service cleanings are offered complimentary for stays longer than 7-nights. However, you can receive free towel and linen exchanges at your request.
Take reusable items on your trip – A simple way to minimize your waste on vacation is to bring reusable items along with you. Bring along your favorite Tupperware to pair with the FREE reusable water bottle that our hotel guests receive during their stay at any LVR property.
Be conscious during your travels – Swimming in the ocean? Be sure to pack some reef-safe sunscreen while you're out and about. When looking for souvenirs try to avoid sea-faring products such as seashells or seahorses.
Be a responsible tourist – Being a responsible traveler isn't just about limiting plastic usage and going green. It's about making decisions on the road that will have a positive impact on locals, their economy, and their environment. For more tips, check out our blog post on How To Be a Responsible Tourist.
Choose eco-friendly and sustainable accommodations – Choose accommodations with sustainable practices such as the use of efficient lighting, eco-friendly systems, and proper waste management. LVR not only practices the above, but we also work with environmental organizations to reduce our environmental impact, and we donate 1% of our annual hotel revenue to charities that work to combat climate change. Guests can also find refilling stations for their reusable water bottles, participate in volunteering events, and can choose to participate in an environmental donation during their stay.