7 Tips to Become A Responsible Traveler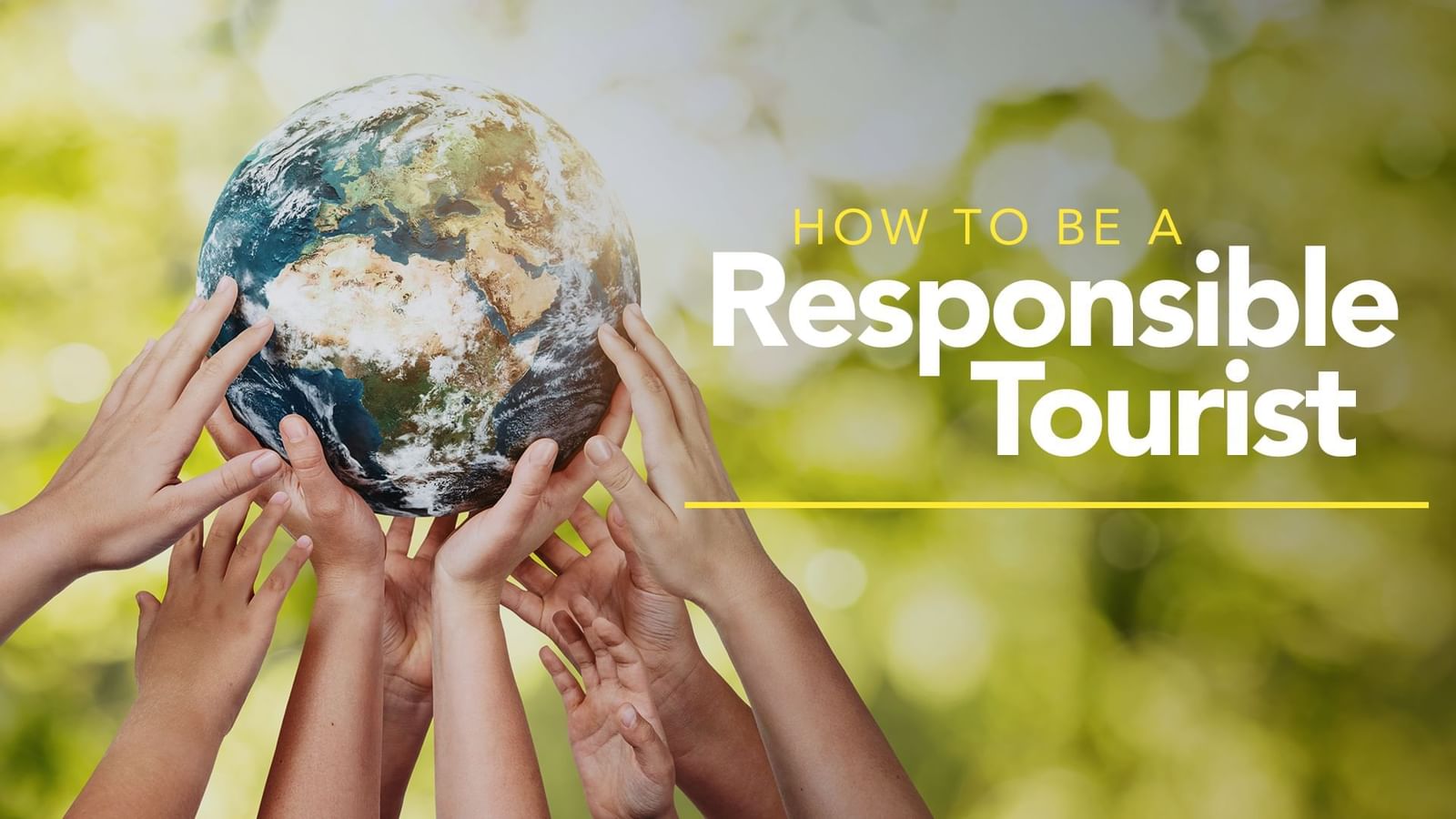 Responsible travel is recognizing ways you can go on vacation while causing minimal negative impact – both during your journey and destination. It's about making decisions on the road that will have a positive impact on locals, their economy, and their environment. Everyone can partake in sustainable travel. In fact, everyone who can travel should be responsible. Want to know how you can make a difference? Here are 7 useful tips you can incorporate on your next trip.
Pack sustainably – Packing the right items before your trip can help you reduce and eliminate waste. Our LVR resorts assist you in reducing your plastic waste by providing our hotel guests with a free, reusable water bottle upon check-in, offering recycling bins throughout the property, and eliminating disposable toiletry items.
Choose your accommodations wisely – Did you know that it takes an incredible amount of water and energy to run hotels? Ensure that where you're staying has environmentally conscious locations and have pledged to reduce their carbon footprint. Learn about our commitments to using travel as a Force for Good here.
Consider taking eco-friendly forms of transportation – You don't need to have the latest electric vehicle to do so. Simply utilizing the cruise-control feature on your car and reducing idling can allow your gas to last longer, taking you further. You can also opt to take a road trip rather than flying. Less wasted fuel means less harmful emissions into the atmosphere. If you want to know more about how you can take a sustainable road trip, click here – it's the perfect way to enjoy a staycation.
Preserve local plants and animals – Respecting wildlife and their habitats is one of the 7 principles of the Leave No Trace movement. If you wander outdoors and travel through the wilderness, please remember that you are a guest in their environment. Be mindful of your waste, group sizes, and try not to feed or remove native animals and plants during your visit. Remember, it's their home.
Offset your carbon footprint – One thing you can do to remain responsible is to consider offsetting your travel footprint. You can determine your carbon emissions and donate an equivalent amount of money to an organization that is bettering the environment. As the first, multi-property Hospitality Company to become a Certified B-Corporation, we work to offset our carbon footprint, by donating 1% of our annual hotel revenue to environmental organizations and charities.
Respect the Local Culture – Finding out about other cultures reflects how grateful we are to be welcomed by them. Before traveling, it's essential to learn about the local culture and customs of the location that you're visiting. Not only will it save you from culture shock, but you might learn something that stops you from offending locals.
Shop Local – Choosing where you spend your money can have a massive impact on the community. Purchase your souvenirs or grab a bite to eat from local vendors.
While traveling responsibly requires more research and planning, LVR believes that the world and its people are worth it. We hope that you remain a positive force for change and encourage you to challenge yourself to become a more responsible traveler and a steward of a sustainable future. If you want to learn more about sustainable tips and tricks, check out other stories on our blog.