B Corp Month Wrap Up 2022 - Behind The B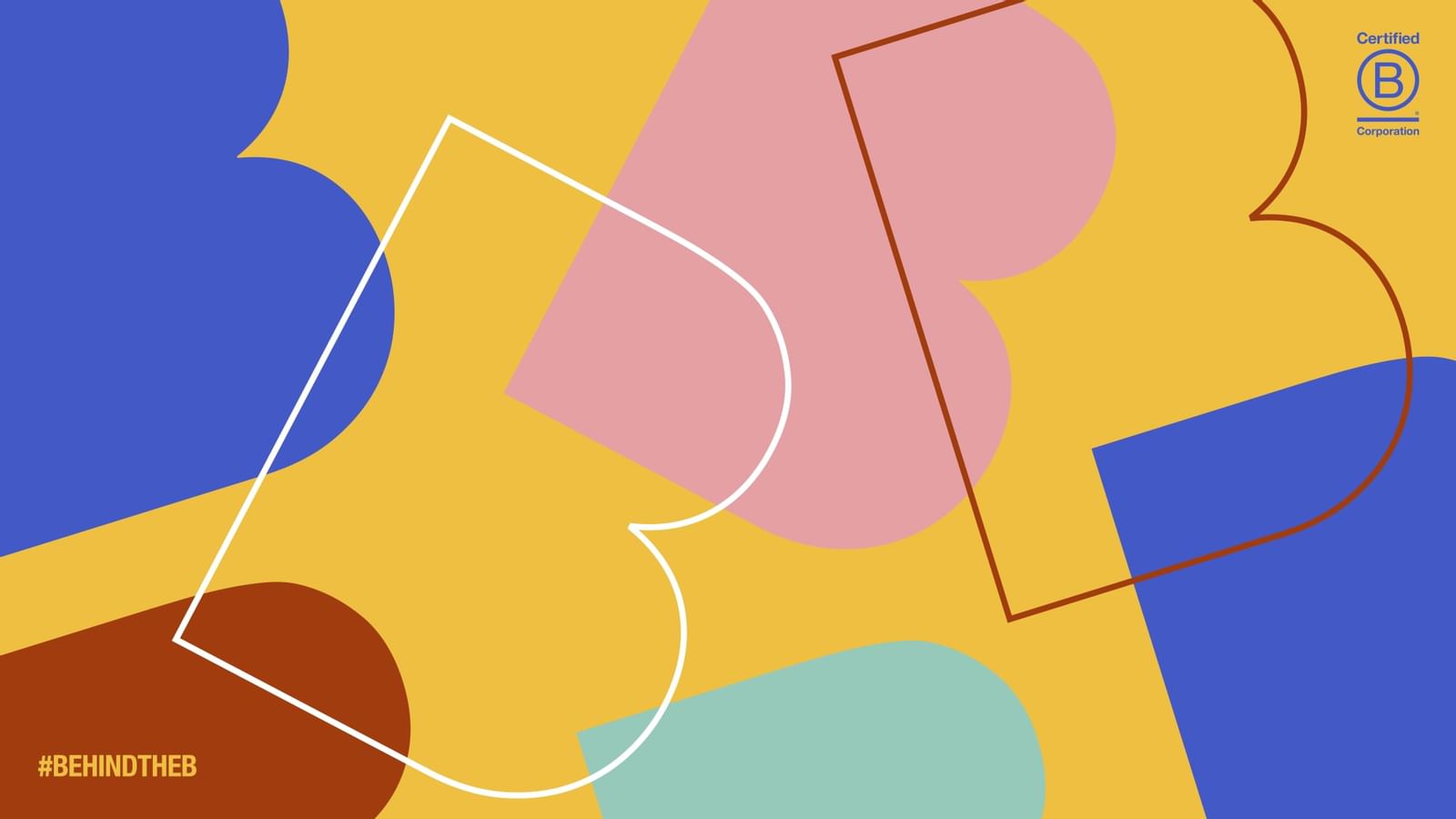 Every year, the month of March represents B Corp Month where we will highlight our B Corp initiatives to celebrate our certification. It is a time to recognize, celebrate and share the love for companies that take their social and environmental responsibility and impact seriously.
So what is a B Corp? A certified B Corporation is a business that focuses on the impact of their decisions for their workers, customers, suppliers, community, and the environment. Utilizing business as a force for good, we are fulfilling our mission to become a more socially and environmentally responsible company. Companies must complete the B Impact Assessment (BIA) and score 80 points or higher to become a B Corp certified business. Every three years, B Corps go through re-certification and must complete the BIA again to ensure the standards are met, and LVR submitted for our first recertification this year!
Currently, there are 4,000 companies in the "B-Hive" community, spanning over 70 different countries in over 150 industries. Companies that you may know include, Athleta, Patagonia, Ben & Jerry's, Seventh Generation, AllBirds, and Legacy Vacation Resorts!
This year's celebratory theme was "Behind The B," where companies pull back the curtain to share what it means to be a B Corp. As a company, we celebrated by incorporating engaging and appealing experiences for our guests and team members alike. Check out some of our initiatives below:
We kicked off B Corp month by submitting for our first B Corp Recertification!
Our team members participated in a video showcasing why they like working for a B Corp.
International Women's Day followed with a post highlighting our Ladies in Leadership, which makes up 50% of our leadership team.
Our Kissimmee lobby is home to our "Behind the B" display, where we highlight our values and initiatives in the five areas of the B Impact Assessment.
We engaged our team by hosting a Rain Barrel Painting Contest. The winner will be selected and will showcase their talent by painting our Rainwater Harvesting Barrels, located in Kissimmee.
Indian Shores hosted a Beach Clean-Up in partnership with Keep Pinellas Beautiful and removed over 44 pounds of trash from our coastline and roadways.
Our resorts participated in Earth Hour, which occurs annually on the last Saturday of the Month. Earth Hour engages millions of people by switching off their lights to show support for our planet. We celebrated Earth Hour by turning off all non-essential lobby lights at each of our resort locations.
We created and released our 2021 Annual Benefit Report, which describes what we accomplished in 2021, breaks down team metrics and lays out our goals and game plan for the following year.
On March 27th, we celebrated our 3rd "B-Day," which marked 3 years since becoming a Certified B Corp business in March 2019.
Finally, we wanted to highlight our continuous commitment to eliminating all single-use plastics from our resorts.
Our reusable water bottle initiative has well-exceeded our initial goals and has given out over 20,000 bottles since its inception.
This month has been an exciting time for our company and for the B Corp community. Do you want to learn how to engage more with B Corps? Show support towards businesses who do better by voting with your wallet every day. From dish soap and toothpaste to baby food and t-shirts, you can find most of what you need and so much more. Look for the B Corp certified logo when you shop, or search for brands here. You can also sign up for the weekly B the Change newsletter to read stories and gain insight into why these ambitions are important. Additionally, make sure that you are following Legacy Vacation Resorts on Facebook and Instagram, or check out our Sustainability page to stay in the know about our upcoming projects!