The Truth Behind Greenwashing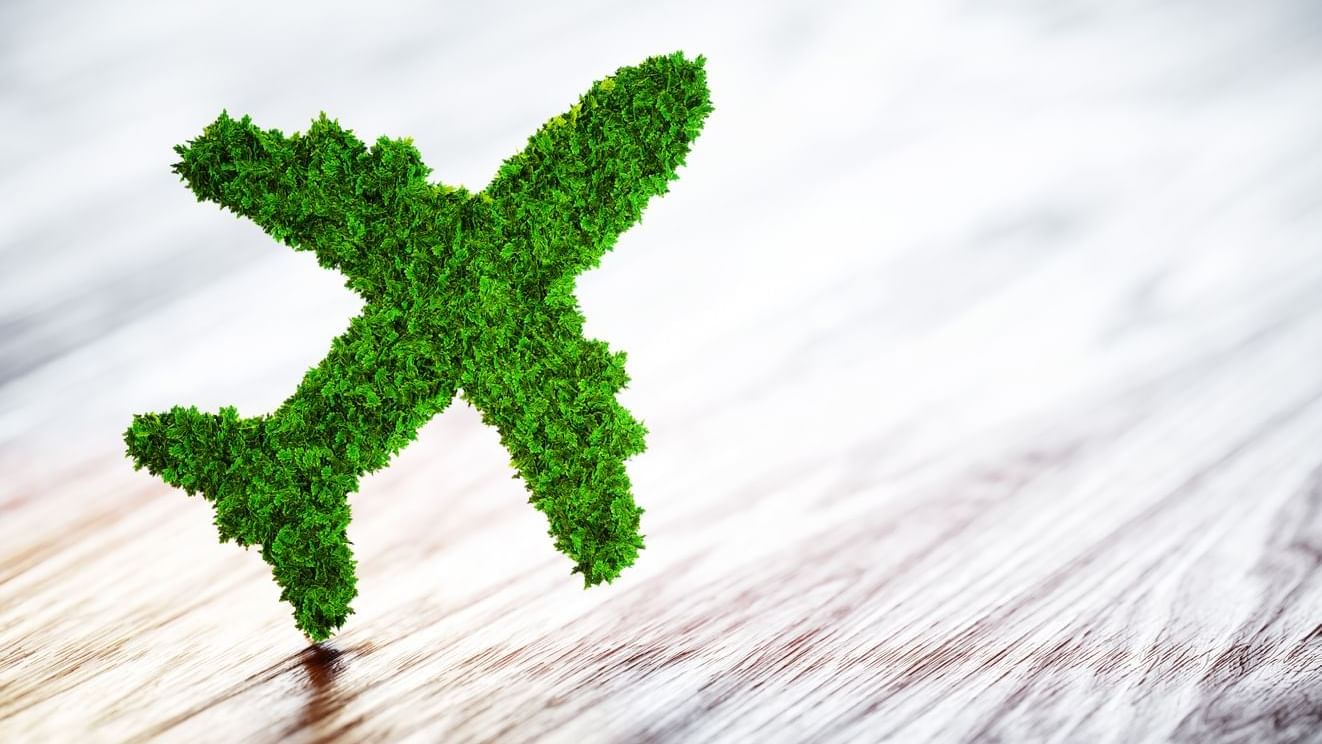 Greenwashing is a less than honest practice used by some companies to mislead consumers into thinking a product or service is 'eco 'or 'earth-friendly when it is not. Simply put, it is saying all the right things while doing all the wrong ones behind the scenes.
At Legacy Vacation Resorts, we are dedicated to transparency and trust with our guests. In fact, our designation as a Certified B Corp and Benefit Corporation legally binds us to deliver a positive impact for all of our stakeholders, including workers, consumers, the environment, and our local communities. Our holistic approach to our social and environmental impact initiatives guarantees that we not only help guests enjoy a great vacation experience but also ensure that the experience is contributing to a positive impact for people and the planet!
As consumers, it is important to remember to ask questions, look deeper, and find the truth behind the talk. Here are a few things you can look out for when staying at hotels to spot the difference between real impact and false claims:
Single-Use Plastics – Does the hotel or resort you are staying with say they do not offer plastic straws in restaurants to conserve waste, but then provide single-use plastic amenity bottles in bathrooms and plastic key cards for guests? That's a sign that the elimination of one source of waste might just be for clever marketing and cost-saving measures. By showing a commitment across the board and taking a firm stance against single-use plastics, you can trust a business is truly committed to the cause. Here at LVR, we take such measures and have introduced initiatives like sustainably-sourced key cards (made from bamboo, recycled paper, etc.), offering reusable water bottles at check-in for our guests, and we provide water bottle refill stations across each resort.
Renewable Energy - See a sign in your hotel room asking you to turn off the lights to conserve energy? While that is one way to conserve, if it is not tied to a broader approach or renewable energy initiative, it is once more just a buzzword without real intention to contribute to regeneration. LVR boasts several energy saving and creation programs including utilizing solar power and renewable energy utilization (which happens to power 100% of the electricity for our Brigantine Beach Resort), providing free EV chargers, Energy Star rated thermostats, and appliances in rooms, as well as concrete plans to integrate 100% renewable energy company-wide by 2030. All the while, we're constantly implementing energy-saving projects to increase efficiency across our resorts including LED lightbulb replacements.
Community Benefit – Resorts and hotels will often speak to how they are benefitting the local community without tangible results. At LVR we support our local communities by sourcing local within our supply chain whenever possible, committing to paying a Living Wage based on each respective location to all eligible team members, creating space for a diverse and inclusive workforce, supporting social impact causes to help bridge the gap between equity and equality for underserved populations, hosting beach cleanups, supporting local universities and providing 8 hours of paid time off for each team member to volunteer at local organizations.
Water Conservation – Coming across the age-old 'hang your towels / we won't wash your sheets if you place this sign on your bed' cards in your room? We take things way beyond that with water reduction programs across operations including drought-resistant landscaping to cut down our irrigation needs, low-flow faucets, toilets and showerheads, rainwater collection barrels in select locations, water-saving laundry systems, and more.
Another thing to remember is that you shouldn't have to work hard to find out what a company is doing to benefit people and the planet. As a certified B Corp, LVR is committed to transparency and makes a road map of our initiatives public each year as part of our Annual Benefit Report. We also have a dedicated sustainability page on our website which fully explains each of our current programs and future goals.
As a traveler, you have the power to make change through your choices. By choosing to stay with Legacy Vacation Resorts and other B Corps around the world, you are making the conscious decision to align your vacation with your values and support a thriving tourism industry that benefits all people and the planet.