How to Plan a Trip: A Guide for Beginners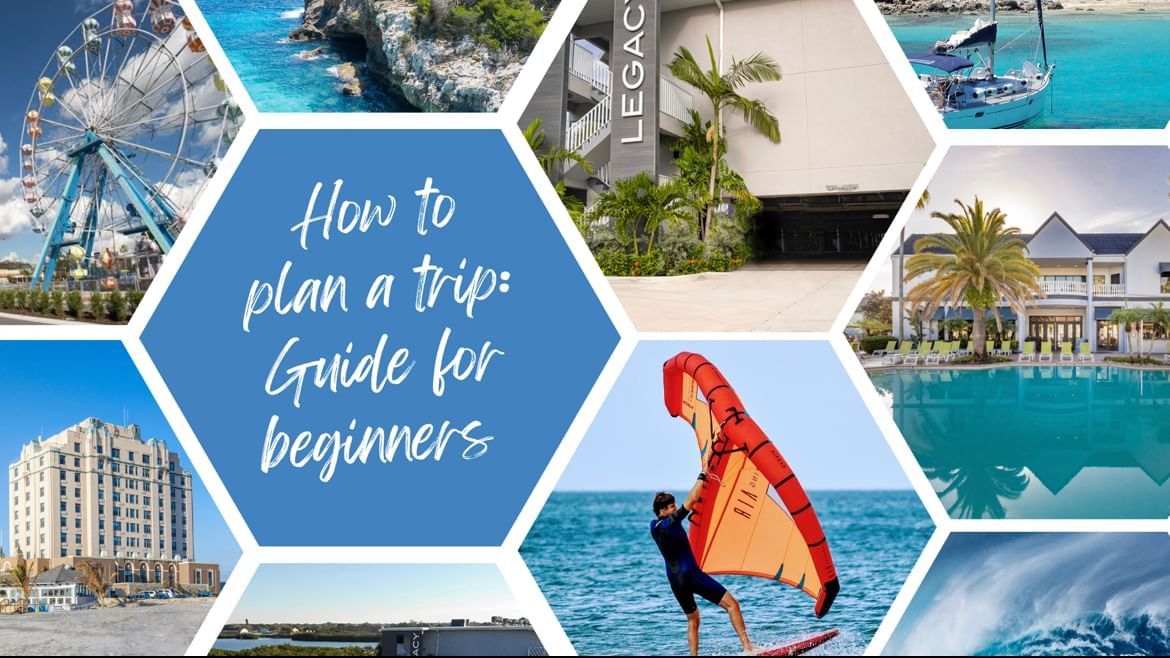 Get ready to embark on a thrilling adventure of planning your dream vacation! We understand that choosing the perfect destination can be both exciting and overwhelming, especially for beginners. But fear not, because Legacy Vacation Resorts is here to make your trip planning journey a breeze. We offer extraordinary vacation experiences that not only cater to your needs but also align with your values. Sustainability? Check. Community engagement? Double check. Social impact? You got it! In this guide, we'll hold your hand (metaphorically, of course) and guide you through the steps of planning your ultimate getaway. Get ready to discover why we should be at the top of your vacation wish list. Buckle up, adventurers, and let's dive into the world of unforgettable vacations!
Here's our guide on how to rock your vacation planning like a boss:
Determine Your Destination and Accommodation
When it comes to selecting a destination, we offer an array of popular choices in Florida, Colorado, New Jersey, and Nevada. Each resort is thoughtfully designed to cater to families of all sizes, offering a range of accommodations from hotel-style guest rooms and studios to spacious suites with fully equipped kitchens. Whether you prefer a beachfront escape, mountain adventure, or urban exploration, Legacy Vacation Resorts has the perfect destination to suit your desires.
Research and Explore Resort Amenities
One of the key factors that set Legacy Vacation Resorts apart is the wide range of amenities available to guests. From pools, saunas, and hot tubs to fitness centers, sun decks, and kids' play areas, there's something for everyone to enjoy. Unwind and relax in the serene surroundings, take a dip in the pool, or challenge your family to a game of mini golf. The resorts also provide outdoor fire-pits and grilling areas, giving you the opportunity to have a memorable barbecue experience without leaving the comfort of your vacation home.
Embrace Sustainability and Social Impact
Legacy Vacation Resorts is not just a vacation destination; it's a company committed to making a positive difference in the world. As the first multi-state resort hospitality company in the U.S. to achieve B Corp Certification, we prioritize sustainability and community engagement. By partnering with local and national environmental organizations, the company highlights important initiatives and works towards building a more sustainable economy. Additionally, their dedication to community upliftment and social impact inspires growth and positive change in the areas surrounding their resorts.
Get ready to embark on the adventure of a lifetime with Legacy Vacation Resorts as your ultimate destination this summer! With an incredible lineup of popular locations that will make your family jump for joy, and a rock-solid dedication to saving the planet and making a positive impact, we're here to make your vacation dreams a reality. Don't forget to take advantage of the benefits of booking direct, including the guaranteed lowest rate, the opportunity to earn up to $15 in cash rewards, and a complimentary reusable water bottle per reservation. So don't wait another moment—grab your travel buddy, start planning today, and get ready to create memories that will make your friends green with envy!
Your unforgettable vacation awaits in sunny Florida, breathtaking Colorado, vibrant New Jersey, and thrilling Nevada. Get ready to live it up, make a splash, and have the time of your life!