The Most Exciting Things To Do in Clearwater/Indian Shores, Florida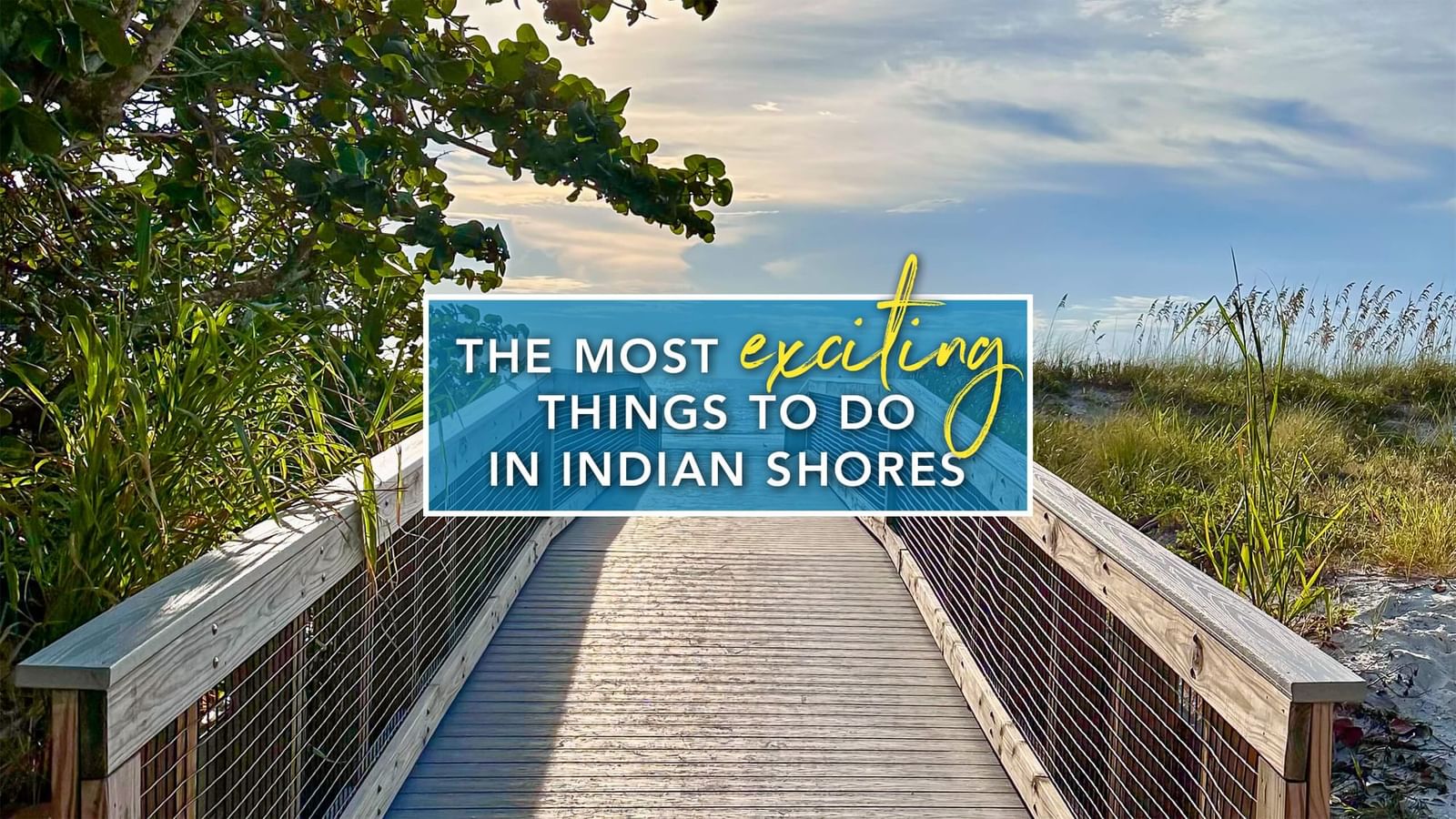 Welcome to the sunny coast of Clearwater/Indian Shores, Florida, where the beach beckons, and adventure awaits! If you're planning a vacation to this charming Gulf Coast destination, you're in for a treat. Whether you're traveling with family, friends, as a couple, or even going solo, Indian Shores has a wealth of exciting activities and attractions to ensure your stay is filled with unforgettable moments.
Beach Bliss: Sun, Sand, and Serenity
First and foremost, Indian Shores is celebrated for its pristine Gulf of Mexico beaches, ideal for relaxation and family fun. Moreover, its strategic location places it in close proximity to both Clearwater and Tampa. Clearwater, famous for Clearwater Beach and attractions like the Clearwater Marine Aquarium, is just a short drive away, offering a plethora of entertainment options. Tampa, a vibrant city, is also within easy reach, featuring cultural institutions, professional sports, and exciting nightlife. This convenient access to neighboring destinations enhances the appeal of Indian Shores as a coastal paradise.
Water Adventures: Dive into Fun
If you're an adventure enthusiast, Indian Shores offers a range of exhilarating water sports. Paddleboarding, kayaking, and jet skiing are just a few of the thrilling options available. Glide across the Gulf's gentle waves, explore hidden coves, and create waterborne memories to last a lifetime.
Wildlife Encounters: Nature's Wonders
Indian Shores is also a haven for wildlife lovers. The Seaside Seabird Sanctuary is a must-visit, allowing you to get up close and personal with stunning seabirds and learn about their conservation efforts. For a truly magical experience, head to the Clearwater Marine Aquarium, where you can meet Winter the dolphin, star of the "Dolphin Tale" movies.
Indian Shores Heritage: Explore the Past
For those interested in local history and culture, Indian Shores offers a chance to delve into its heritage. Visit the Indian Shores Monument to pay homage to the area's history and significance. It's a place where you can connect with the past and gain a deeper understanding of this charming coastal community.
Savoring the Flavors of Indian Shores: Culinary Delights
After a day of fun and exploration, satisfy your taste buds with Indian Shores' culinary treasures. From fresh seafood to international cuisine and classic American dishes, there's something to please every palate. Don't miss out on dining at local favorites like Guppy's Restaurant and Salt Rock Grill for a gastronomic adventure.
Choosing the Perfect Accommodations: Legacy Vacation Resorts Indian Shore
As you plan your Indian Shores adventure, remember that your choice of accommodations can make or break your vacation experience. We recommend staying at Legacy Vacation Resorts Indian Shores for several compelling reasons:
Prime Location: Situated close to major attractions, Legacy Vacation Resorts ensures you're never far from the action. This convenience allows you to make the most of your stay.

Sustainability: Legacy Vacation Resorts is committed to offsetting the environmental impact of your vacation, aligning with your eco-conscious values. You can enjoy your trip with a clear conscience.

Cultural Heritage: The resort respects and celebrates the cultural heritage of Indian Shores, offering you a deeper connection to the local community and its traditions.

Amenities Galore: Legacy Vacation Resorts provides spacious condo-style accommodations complete with a full kitchen or kitchenette, ensuring your stay is comfortable and convenient.
Now that you know the most exciting things to do in Indian Shores, start planning your itinerary. Craft your perfect getaway and make Legacy Vacation Resorts Indian Shores your home away from home. Your dream vacation in this charming Gulf Coast paradise is just a click away. Book your stay today and prepare to create cherished memories that will last a lifetime.