Winter Fun at the Beach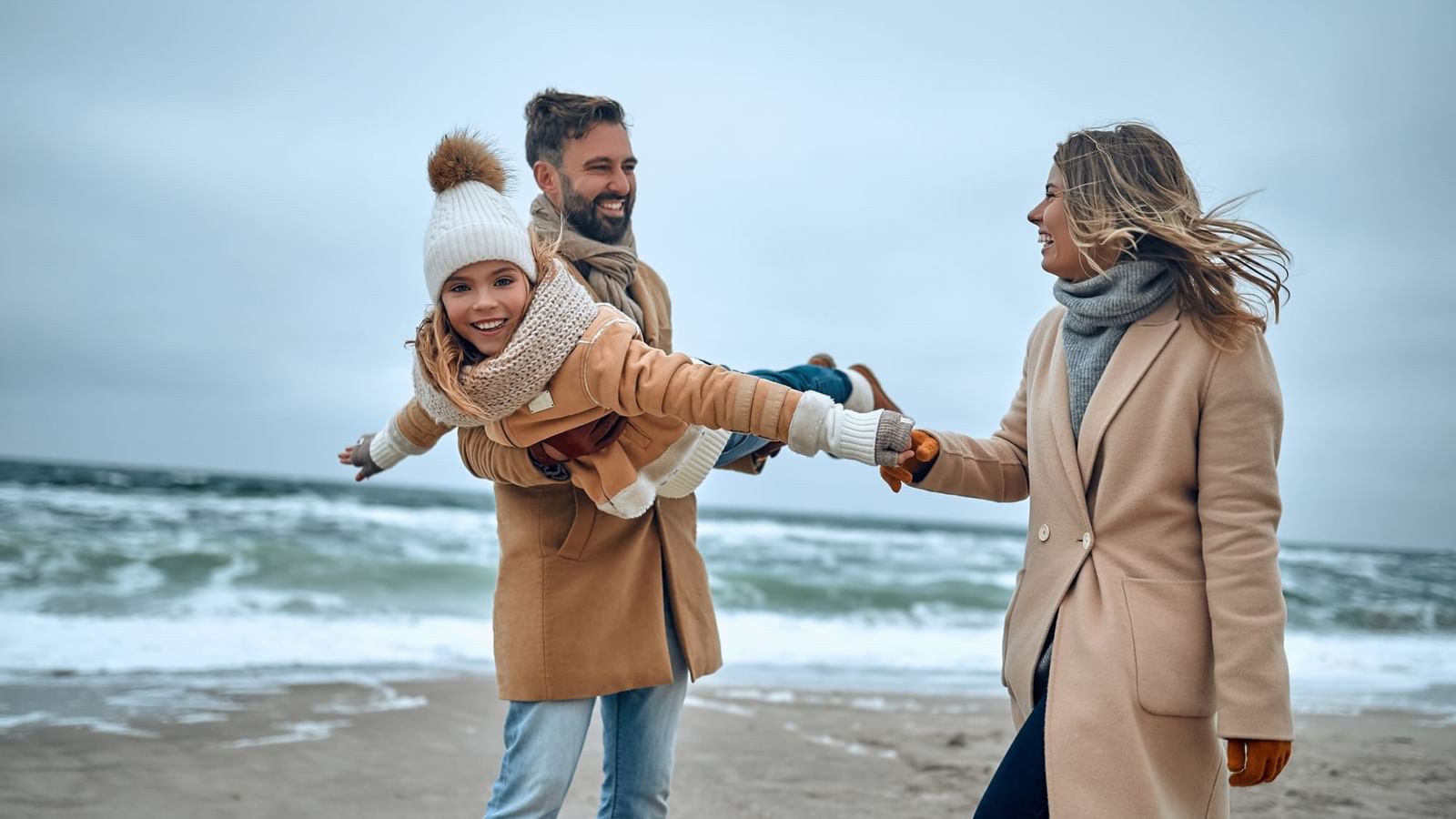 Are you looking for creative and fun activities to enjoy at the beach? Not only can traveling during the off-season save you money, but you can also enjoy fewer crowds, shorter wait times, giving you ample time to see more and do more. Whether you thrive in a cooler climate, like at our Brigantine Beach, NJ resort, or if you prefer to soak up the Florida sun, there is still much to do at the beach during the wintertime. Check out our favorite Things to Do at the Beach This Winter that will take your next beach day up a notch.
Build a Sand (or snow) Castle – You're never too old to play in the sand. Just don't forget to warm up with a cup of hot cocoa.
Treasure Hunt – Use a metal detector to comb the beach and search for buried treasure.
Fly a Kite – Overcast days are a kite-flyers' dream! Try to see who can fly their kite the longest as a fun challenge.
Build a Bonfire – Nothing beats the combination of good friends, gorgeous surroundings, and the crackling warmth and smoky aroma of a beachside fire.
Have A Picnic – A picnic on the beach is one of life's greatest pleasures.
Go for a Bike Ride – Rent or bring your bike and explore some of the local trails around our properties.
Do Yoga – The perfect mindfulness activity. Take a moment to reflect on life, and soak in the salty and serene atmosphere on the coast.
Play Ball - If you want an activity that keeps the family together and active during a day at the beach, be sure to pack your favorite sports ball! Soccer, football, volleyball, plus Spikeball add a lot more excitement to a beach day!
If you need assistance finding the perfect vacation location, check out our destinations and experiences pages. You can also call our dedicated reservation specialists at 1-866-507-1429 to plan your family or group event.